Shear resistance of a corner of a concrete structure
Shear resistance of a corner of a concrete structure
Hello
I am designing a joint of two precast walls. The joint should be capable to resist a bending moment of about 13kNm. The joint is not a very good solution, but this is a desire of a client.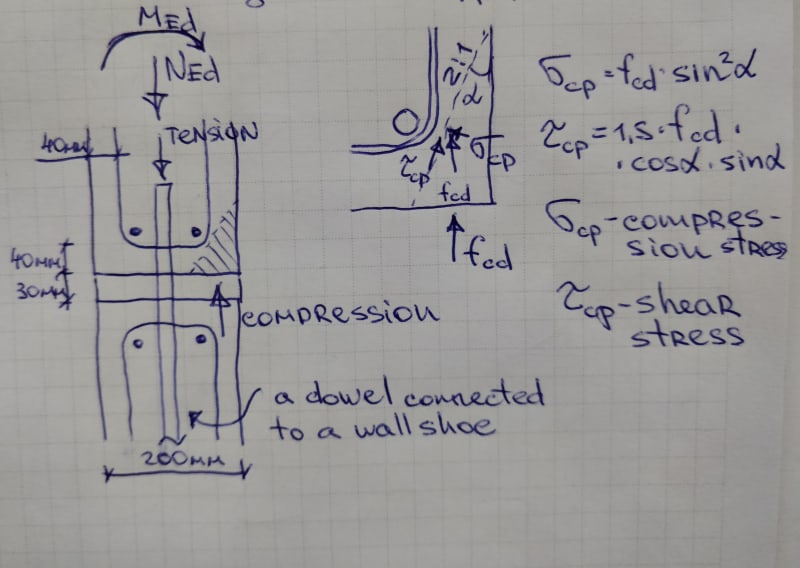 I have worry about a shear capacity of a corner due to a compression component of a couple of forces due to the bending moment. As this corner is critically important for a bending resistance, I want to determine it's shear capacity. Hence a maximum compressive stress to the corner. I have assumed that the case is shear of plain concrete.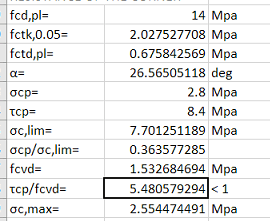 The problem is σc,max=2.55MPa << fcd=17MPa (fcd is a design compression strength of reinforced concrete). Hence MRd=7.5kNm
The questions are:
- are there any other methods to determine the shear capacity of the corner? Maybe by other codes than Eurocode.
- if the shear capacity is so low, why the corners don't spall in standard joints (for example hollow core slabs supported by a precast wall)?
- maybe I should not worry about the corner? Why?
Best regards