High Stress On Fillets Analysis - Static Linear Analysis
High Stress On Fillets Analysis - Static Linear Analysis
Hi all,
I am posting in hope of someone helping me analyze a high stress that I am seeing on a fillet in my FEA simulation.
For reference I am using Fusion 360 and running a static linear analysis. Everything else in my simulation is perfect except for this one fillet.
I am simulating with Aluminum 7075-T6 with a 455MPA Yield and 525MPA Ultimate.
As a side note, my simulation does converge as seen below, so I know this isn't a singularity / hot spot / calculation error.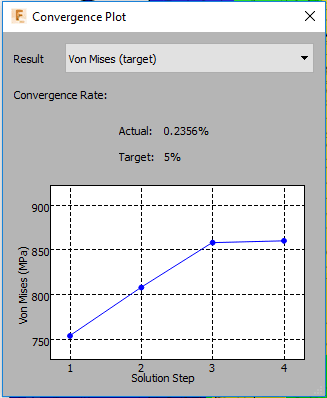 The stress on the fillet is pictured below. It is a 5mm fillet. Making the fillet small makes the stress area longer. Removing the fillet makes the stress area disappear.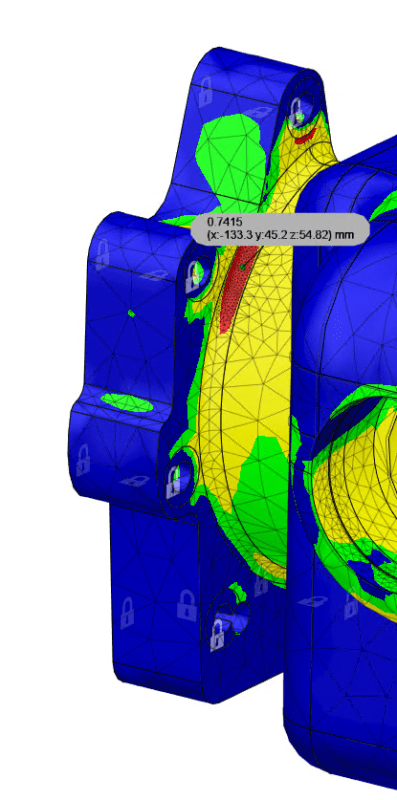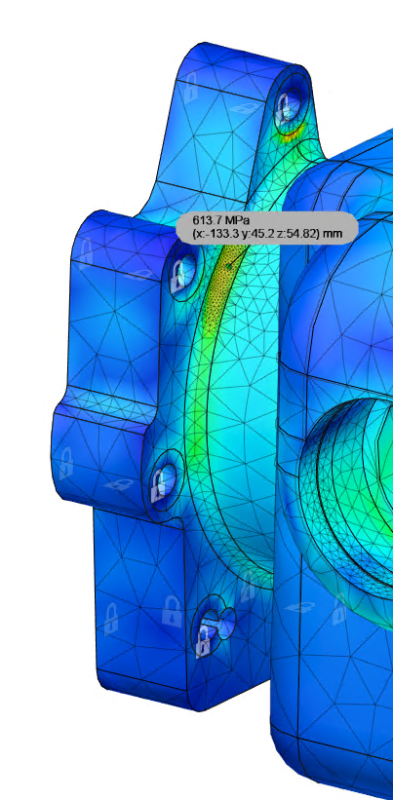 I am confused about this because I see many mixed opinions on how to handle this:
1. Oh just ignore it, its artificial, stresses like that on fillets don't make sense.
2. You need to fix it and make it disappear or except a failure.
3. Since the effected areas volume is so small you'll see a local yield which wont make the whole part fail, but it will fatigue over time. Compared the max stress to a S-N curve to determine how many cycles you'll be able to get out of it.
4. If you are really worried and don't trust any of the above, run a nonlinear analysis.
My personal analysis is leaning more towards number 1 & 3. Such a high stress on a fillet really doesn't logically make sense (I could totally be wrong), especially when the fillets actually bring out the stress in that area. Removing the fillet, the stress in that area goes away too. Since the effected volume is so small, its just a localized yield and those are OK and don't mean complete part failure instantly, just eventual fatigue failure over time.
Hoping someone can provide some insight on my personal analysis and tell me if I'm thinking correctly or not. I'm fairly new to FEA.
Many Thanks!