Cold Form Stud Shear Wall Tie Down Strap - Will it Interfere with Densglass Instsallation
Cold Form Stud Shear Wall Tie Down Strap - Will it Interfere with Densglass Instsallation
The detail below generated the following review comment from our architect: will the screws connecting the shear wall tie down straps to the metal studs interfere with the Densglass sheathing installation? You know, because they stick out a bit. Kinda seems like they might interfere. So my questions are these:
1) Is interference with the sheathing installation a legitimate issue?
2) What's the lowest low profile sheet metal screw that one can get?
3) Any other, better ideas? Simpson's got some twist straps that allow one to connect to the sides of the studs but I've not yet find one fully suitable.
Looking to move about 1500 lbs ASD.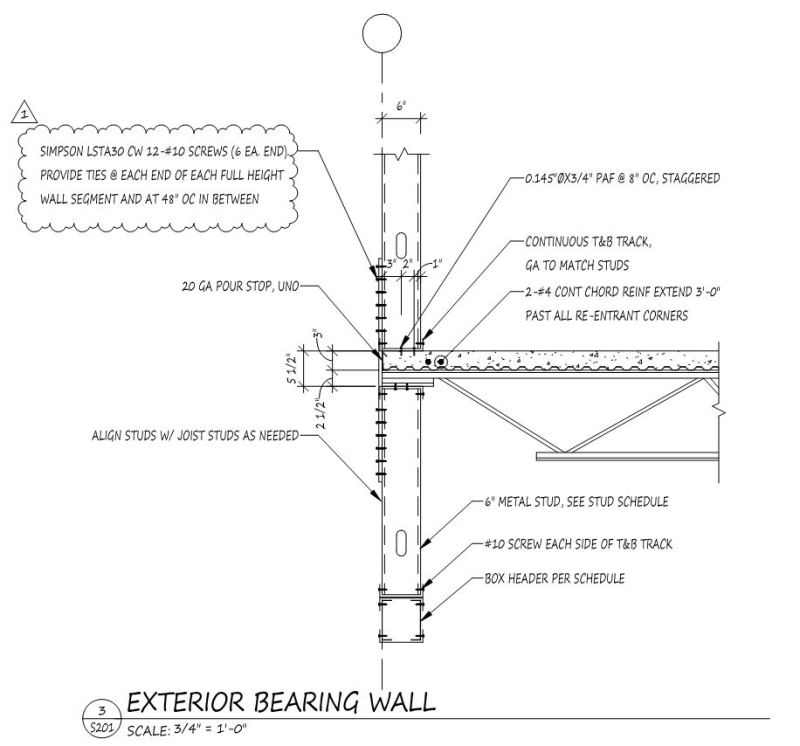 I like to debate structural engineering theory -- a lot. If I challenge you on something, know that I'm doing so because I respect your opinion enough to either change it or adopt it.