Insulation of Heated Bafffles
Insulation of Heated Bafffles
Hi,
I have created a pair of baffles to restrict the airflow in a polymer extrusion process as shows in the image.
I wish to insulate these baffles in the area shown so that any heat conducted from the die piece is directed inwards.
Could someone please suggest a product such as a stick on insulation tape which could be used here?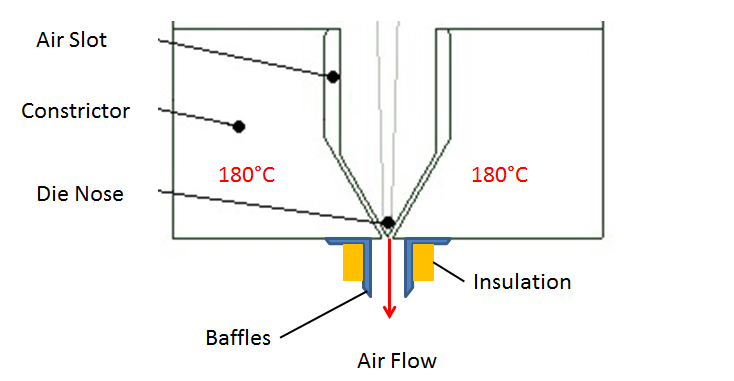 Any help would be greatly appreciated.
Alos please let me know if there is another forum which would prove more suitable
Kind Regards