Need Introduction to Die Design
Need Introduction to Die Design
Hey guys! First time poster here. Need some help in designing a forming die for a curved angle. Please see photos below.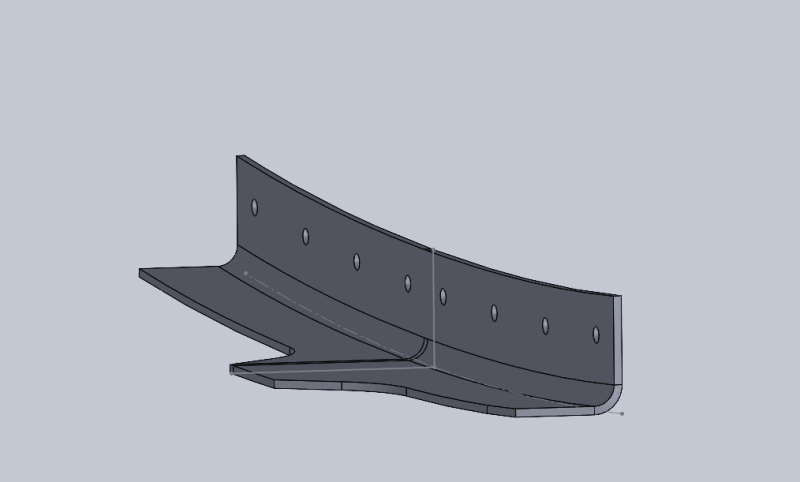 This is a part used to splice two other sheet metal parts together. We intend to use a press brake to form this part, so we will need a set of dies and a flat pattern to make this efficient. We are not making a couple thousands of these, so that's why we don't want to use a roll former.
Currently I used a online sheet metal springbuck calculator to calculate the radius I need for the big curve on the die and the bend radius for the flange. Assuming that the neutral line in both bend directions are in the middle of the thickness of the sheet, I then draw arcs that are of the same length as the neutral lines, but of the radii I got from the calculators plus half of the sheet thickness. So I now have a die form that accounts for spring back. The die form is highlighted in the photos below.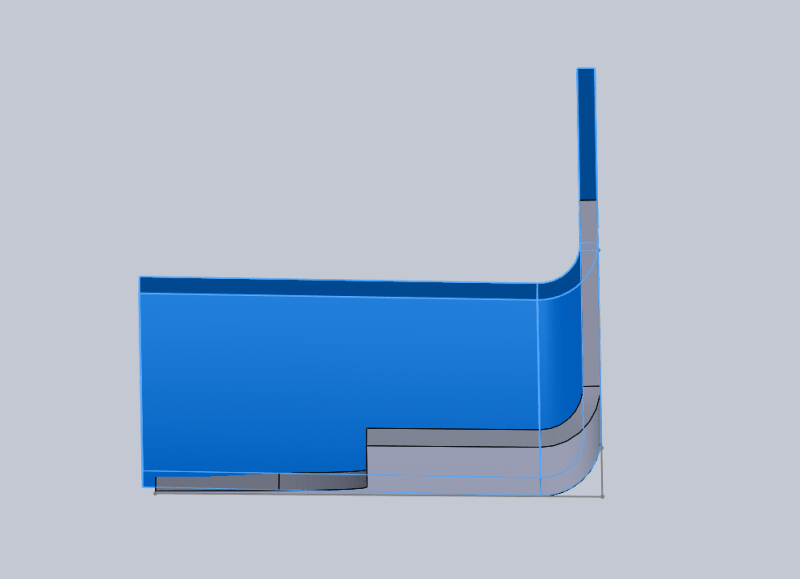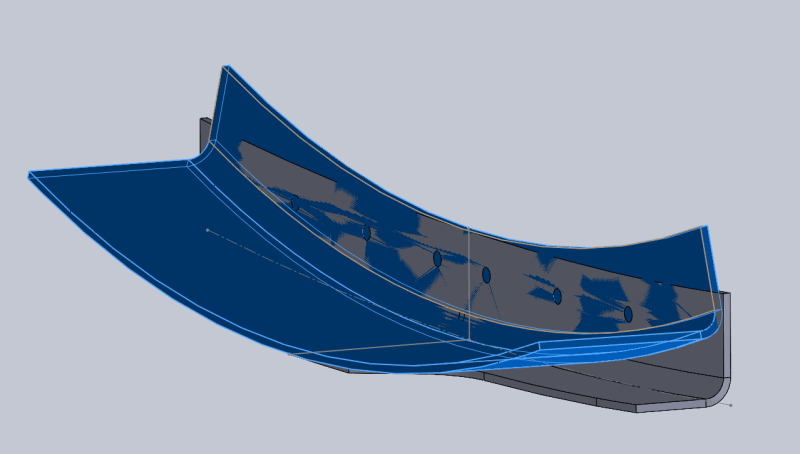 I have three questions:
1) Am I roughly on the right track in designing this die form?
2) Due to the shape of this part, do I have to tighten the big curve more on the die form to account for the flange that will have holes on the finished part?
3) Can I add the holes onto the flat pattern without them deforming?
I'm very new to die design. In fact I have another 3 sets of dies I'm working on for some different parts that I had been working on for over an year now. Still not quite right. So help with whis particular one would be much appreciated. I've attached parasolids of the part and the die form if anyone wants to look at them in CAD.
https://files.engineering.com/getfile.aspx?folder=...
https://files.engineering.com/getfile.aspx?folder=...