Determination of Yellow Light Change Interval at Intersection
Determination of Yellow Light Change Interval at Intersection
Hi all,
I am trying to determine whether certain intersections local to me have yellow change intervals which are calculated "correctly".
For reference, this is in Washington state where the the Revised Code of Washington (RCW) section on yellow change intervals simply points to the MUTCD.
Section 4D.26 of the MUTCD then simply states that the interval needs to be determined using "engineering practices".
Doing some research on my own, I have found this document: NCHRP Report 731 (this is available via google search).
This document gives multiple formulas... a general ITE formula and a kinematic formula. In Appendix A they use it do form the following table:

They also conducted a survey of change intervals in several states, where the average is somewhere around 4.5 seconds, just looking at it (excerpt):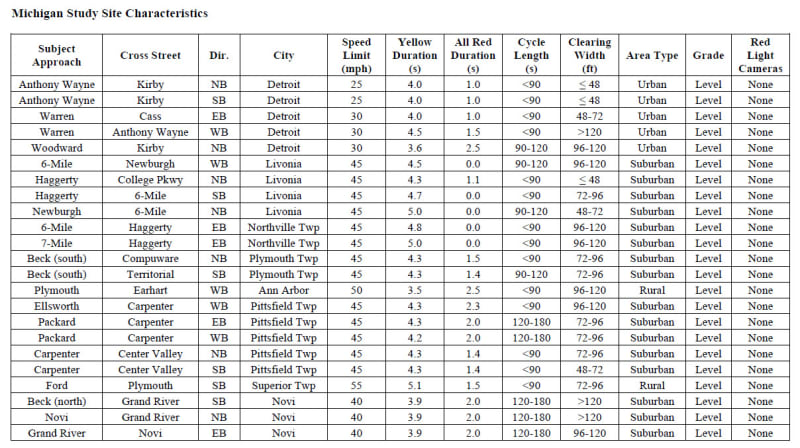 However, the document also discusses another study: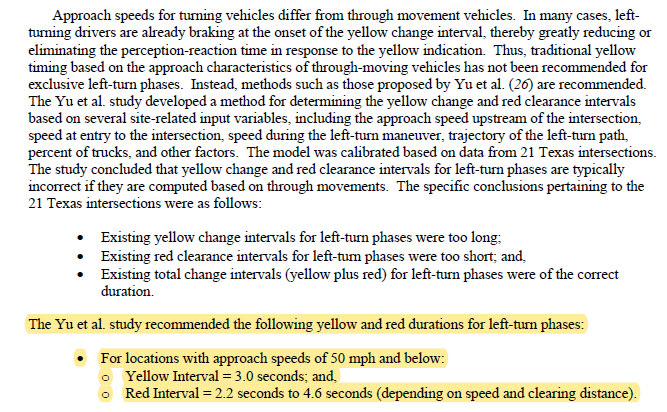 All of the intersections I've timed locally have intervals of 3.5 seconds or less.
So what am I missing? I'm assuming this is pretty nuanced, so is there any other guidance I should be aware of for determining this? Thanks.
Keep em' Flying
//Fight Corrosion!