While loop help
While loop help
Hi. I am trying to write a while loop to solve the iteration in the screenshot attached. Using Prime 9.0. Help would be greatly appreciated!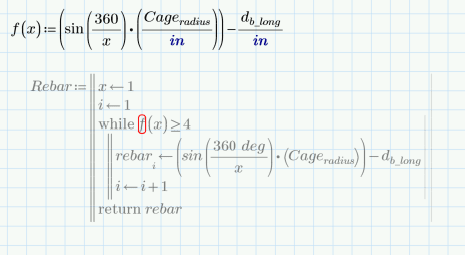 The function f(x) should be evaluated for x until the the value of 4 inch is reached. x should be incremented by 1 starting at 1. I have very limited programming knowledge and been looking at all of the examples and can't seem to figure it out.
Thank you for the help!