SolidWorks Flow Simulation 2018 two fans problem
SolidWorks Flow Simulation 2018 two fans problem
I am trying to do a calculation in Solidworks Flow simulation with two fans.
One fan works and the air moves in one direction.
When both fans are active in the simulation, the air on one side of the fan moves in one direction, the air on the other side moves in the other direction. As shown in the picture.
Theoretically it should move in one direction, but I have not found the cause of the error.
Can anyone help me with this?
One fan: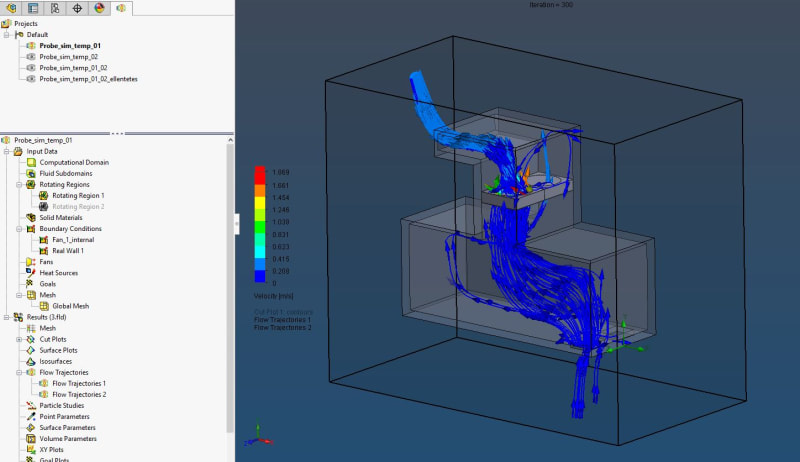 Two fans: