"U" bolt Anchor in Concrete
"U" bolt Anchor in Concrete
I am analyzing the anchors for an AASHTO pedestrian fence according to the following detail. This configuration was provided to me and I typically use an alternate anchoring detail. However, for this project, the detail was specified by another engineer and I am tasked with checking it. I have reviewed the ACI 318 but have found little direct information about this configuration.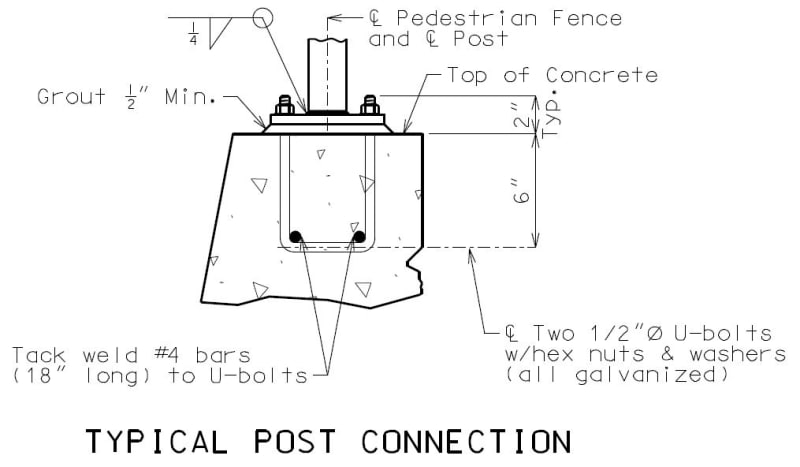 The fence is mounted to this concrete barrier: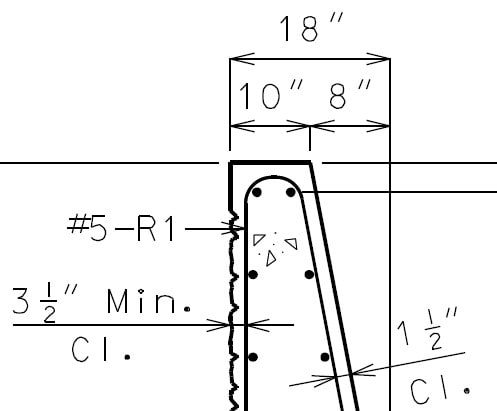 My question is: How should this be analyzed? Do the "U" bolts get checked for development? Or do I use the anchoring to concrete provisions with some sort of modification?
Thanks for any help!