Lateral load in CFS truss
Lateral load in CFS truss
Hi guys!
I have a big problem with lateral load from the trusses in the case below.
If I make the support pinned-pinned on the wall, I get a large lateral force, which the beam, and the wall can't support.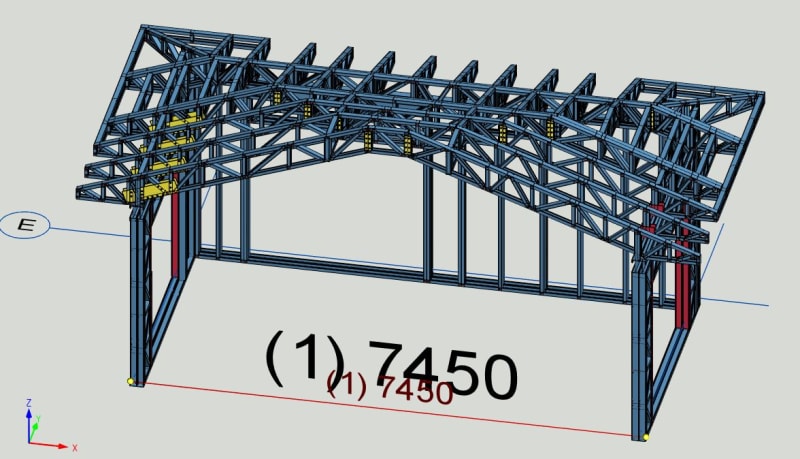 We thought about getting a roller support on the right side(details below) and pinned on the other side so in this way we can get rid off the lateral load, making it a simply supported truss.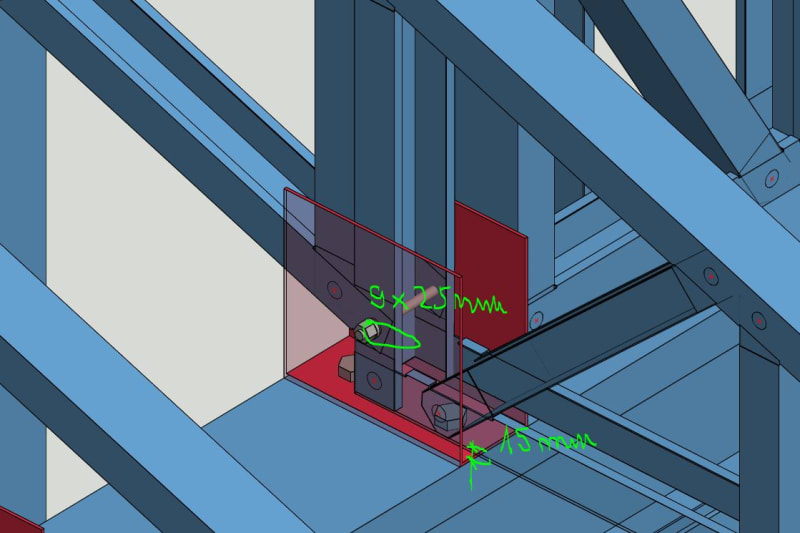 So as you can see, where the roller is, the whole structure is supported by the 8mm M8.8 metric screw because we elevated the truss with 15 mm of the wall, and the truss is fixed into a U shaped profile with an oval hole of the dimension 25 mm + 9 mm (25 mm is the maximum horizontal displacement from vertical loads)
We are using C75x1,5 mm for the truss and 2C100x1,5 mm for the walls.
Do you think this is a good idea and can really work like a true roller in reality?