Magnetic Drive Pump Leak at Containment Shell
Magnetic Drive Pump Leak at Containment Shell
Hi everyone,
We have experienced weak acid pump failure (again). This pump type is magnetic drive pump (Innomag C4 3x1.5x10) The fluid pumped is nitric acid 40% with temperature of 55 degC and differential head of 1700 kPag. This is the assembly of the pump: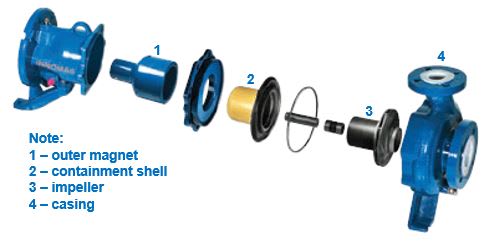 The start up went well however we saw abnormal spike on the electric current of the "A" pump. Shortly after we saw NOx fume and decided to switch to "B" pump & it ran normally up until now. After inspecting the A pump, we found the following pics: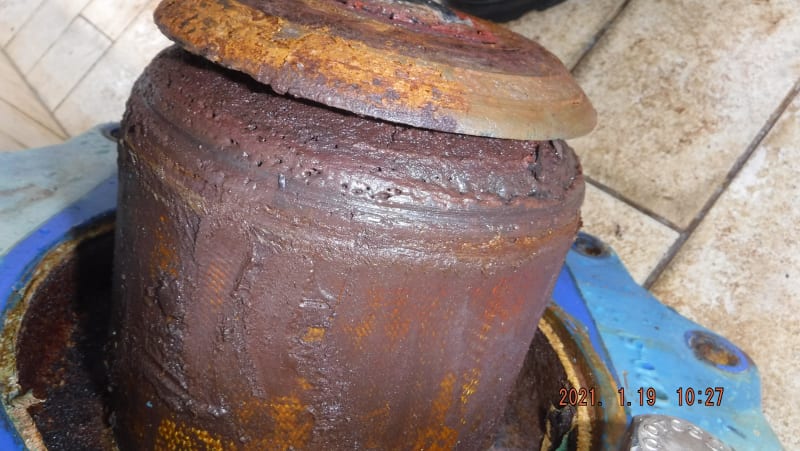 Containment shell worn out due to scratching with magnetic outer drive.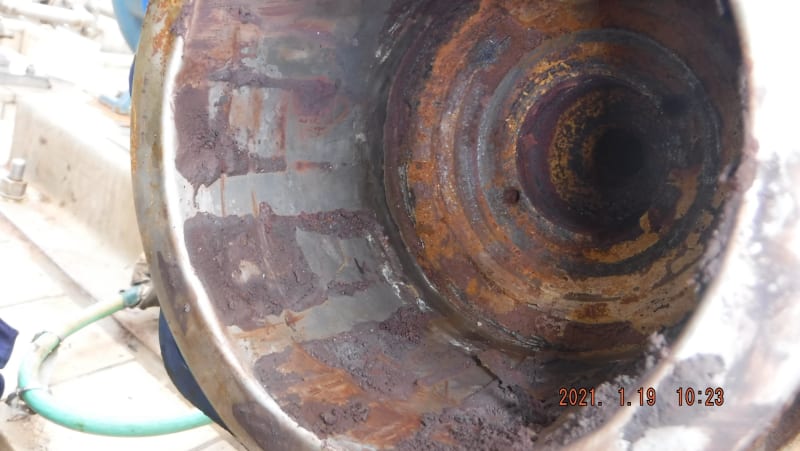 Worn out outer magnetic drive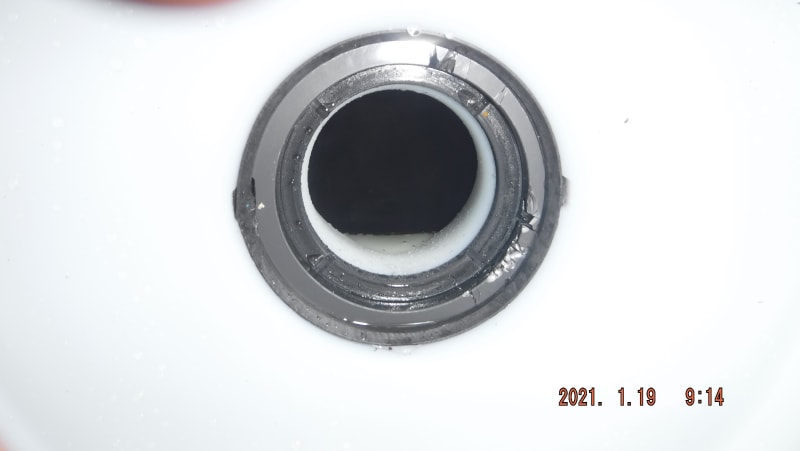 Broken wear ring
This failure mode happens after the pump was changed from C3 to C4 type. Prior changing, the failure mode was different (broken casing and scratching impeller with intact containment shell). After changing, the pump last a year before breakdown, while before changing, the pump only last 1 month before breakdown.
I would really appreciate for any thoughts or comments. Thank you.
Best regards,
Yosep