Stress Corrosion Cracking and HE to tensioned high strength 7-wire carbon steel strands
Stress Corrosion Cracking and HE to tensioned high strength 7-wire carbon steel strands
I recently extracted 4 failed 7-wire steel strands from a post-tensioned concrete parking/plaza deck.
Strand tendons are the typical MUTS 270 ksi, 1/2" diameter, greased and sheathed, and the structure is 20 years old, and otherwise in excellent condition with meticulous maintenance etc. The strand tendons are typically under a tensile stress of approx. 70% of MUTS.
At each of four locations there was about 8" of strand tail that exited the building slab edge, so we extracted the strands to determine probable cause.
We have done this many, many times, with often the reason for failure is due to someone installing post-installed fasteners (rotary-percussion drilling), but for older structures (>30 years old) it is often corrosion related, usually significant pitting over several feet of strand in close proximity to the failure location.
But with the 4 extracted strands to this project the corrosion was very localized (less than 12" length), and whilst there was the characteristic pitting, some of the wires with brittle fracture have what looks like longitudinal cracking along the length of the wire over about 5 wires diameters.
Is it possible to identify
stress corrosion cracking
and/or
hydrogen embrittlement
based off visual review, or is full metallurgical testing/analysis required?
Here are some sample photographs. I partially uncoiled the 6 outer wires to show the damage across all wires.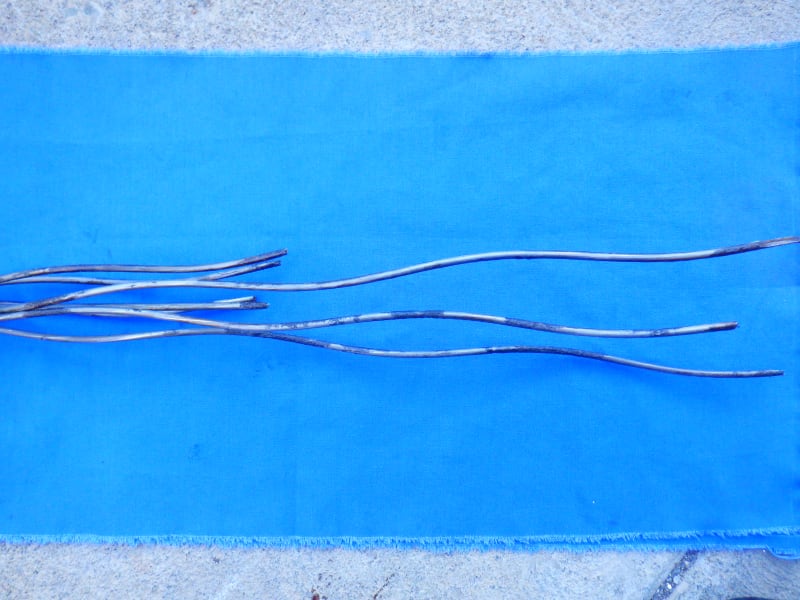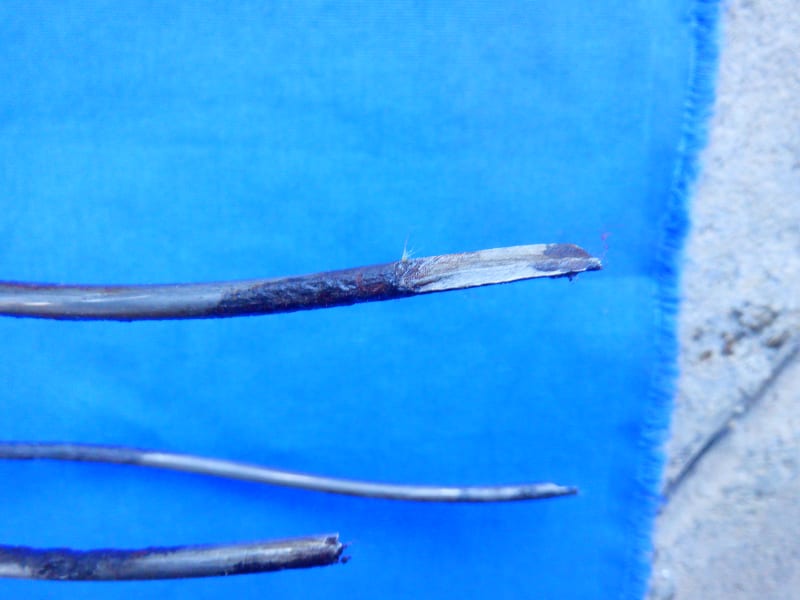 I am assuming that HE is less likely, unless environmental hydrogen caused the embrittlement, but that would require a breach through the tendon sheath AND a breach through the slab waterproofing too.
Thanks for your input.