ETABS CENTRE OF RIGIDITY
ETABS CENTRE OF RIGIDITY
Hello,
I am trying to obtain Centre of rigidity for a 2 storey frame in 2D. However in the "SHOW TABLES > ANALYSIS RESULTS > STRUCTURE OUTPUT > OTHER OUTPUT ITEMS > CENTRES OF MASS AND RIGIDITY", only Centre of mass is displayed. Centre of Rigidity is not displayed. Th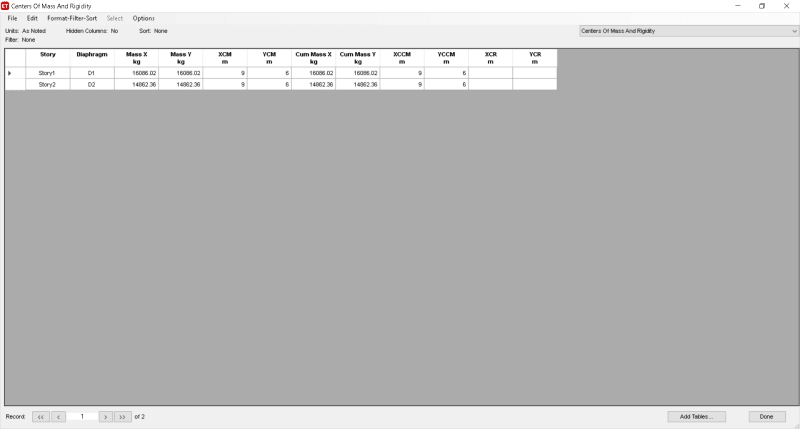 e Etabs model is attached for reference.
How can I resolve this issue?
Thanks in Advance!!!