Free standing wood wall lateral design
Free standing wood wall lateral design
Hi everyone,
So we have free standing wood wall adjacent to steel stair for fire separation requirement. (IMO, it would be better to just leave steel stair alone, rather than adding fire rated wood wall; but I digress.)
I have added details and notes stating the wall panel would behave like a cladding element and the stair manufacturer needed to design for the wind loads on the wall.
But the client doesn't like it and reviewer asked for calculation of stair stating it can't be delegated upon permit since it involves fire requirement as well. The client wants the wall to be a separate stand-alone element since they intend to just get prefab stair without any specific design.
Is there a different approach? I can't design it as wood shear wall because the perpendicular wind load can not be carried; steel moment frame within the wall wouldn't work either for the same reason.
I feel like there is some simple and obvious approach, I'm just missing it

.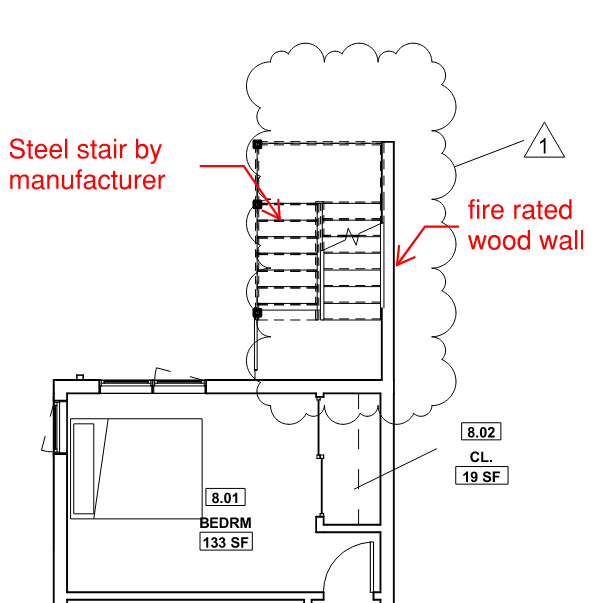 Thank you for reading my post! I appreciate your time.