APDL Scripting in Workbench - Problem 1
APDL Scripting in Workbench - Problem 1
Hi,
I am trying to learn APDL scripting an Ansys Workbench. I am following the tutorial at
https://sites.ualberta.ca/~wmoussa/AnsysTutorial/C...
I have written scripts as shown in the images below. I cannot understand how to make a Keypoint in DesignModeler (DM). I have made two points and a line body from the two points. Then I allocated a rectangular shape from "Create" tab in. There are different types of errors and warnings. Can anyone please help me as in the Solution Information, solver deletes the Modulus of Elasticity and gives me pivot points errors. Since nothing was working, I have also fixed points. How can I mark a point as Keyword in Workbench. I am using Ansys 2021.
Also, I need a vey good explanation of Real constants and what role do they play.
I shall be grateful for all the help. I have attached WB file to download and see what I have done wrong.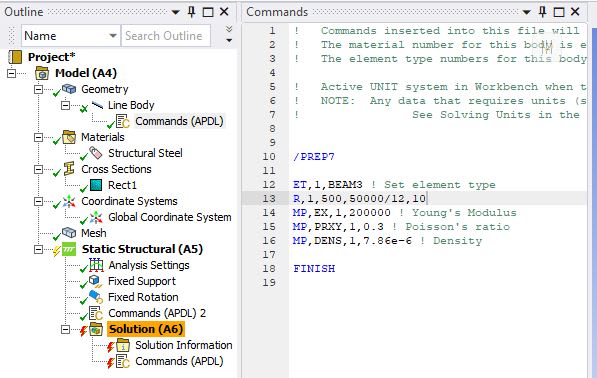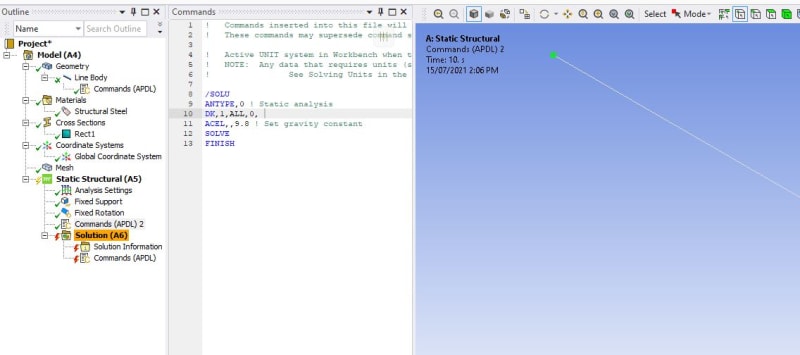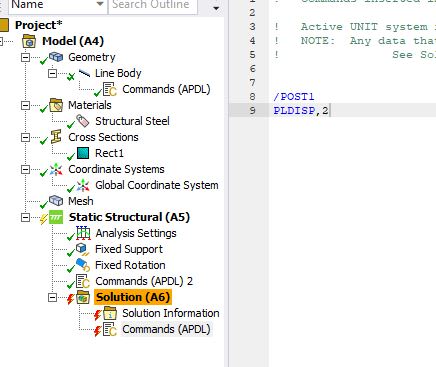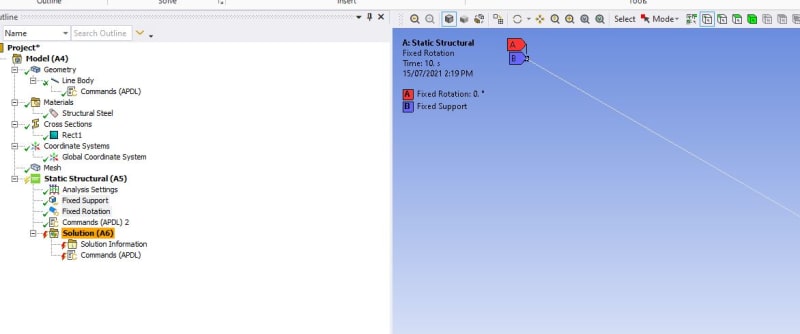 Regards,
Imad