Bottom sketch plate width per API-650 Paragraph 5.4
Bottom sketch plate width per API-650 Paragraph 5.4
Hi All,
Paragraph 5.4 from API-650 says that the minimum width of sketch plates should not be less than 1800 mm unless purchaser agrees.
For my particular application, I am using 2m wide plates, 6m long. The tank is 7m inside diameter. For the center plate on the bottom I use the full 6m long plate (2 m wide) to avoid cutting. That leaves the adjacent plates 2 m x 0.55m on each side as per attached picture.
The plate at 0.55m x 2 m wide - is this in violation to API-650 which requires plates to be 1800 mm minimum "width"?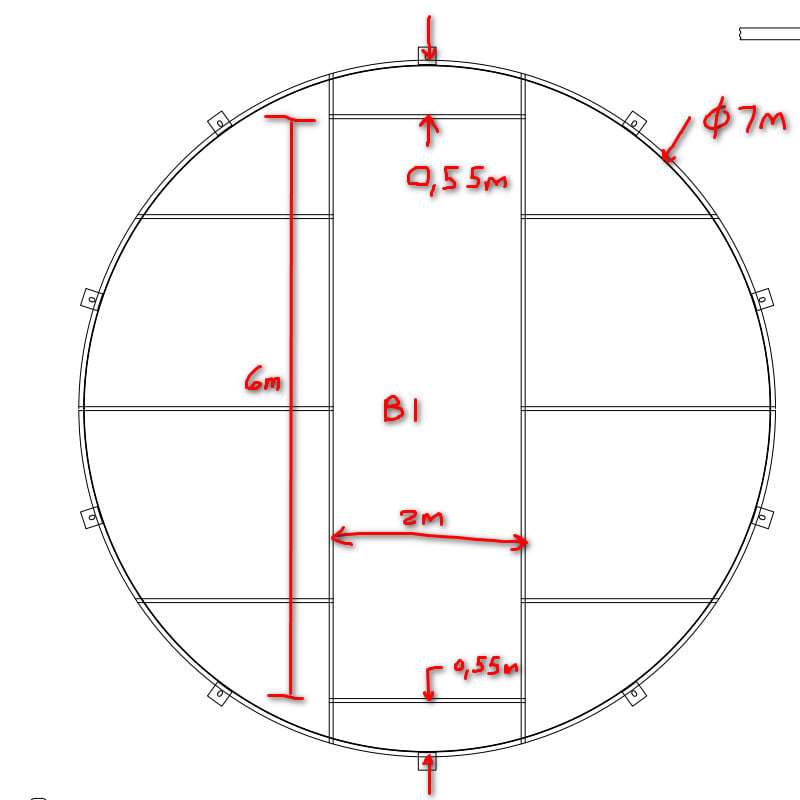 I tried searching for "sketch" & "plates" and as you can imagine a lot (literally a couple of hundred) results came up, hence my advance apology if there is an applicable post dealing with such.
Michael