Processing and editing cyclic polarization and critical pitting data from Gamry
Processing and editing cyclic polarization and critical pitting data from Gamry
Hello,
Details:
I've recently been learning how to run cyclic polarization and critical pitting against our companies chemicals using methods ASTM G-61 and ASTM G-150. We currently have a Gamry branded set up i.e. potentiostats, electrodes, cells.
I've been extracting the raw data from Gamry and graphing it on excel to create the graphs seen below.
Question:
Is there a better program out there to create these graphs? My current method seems inefficient.
Any help on this would be appreciated.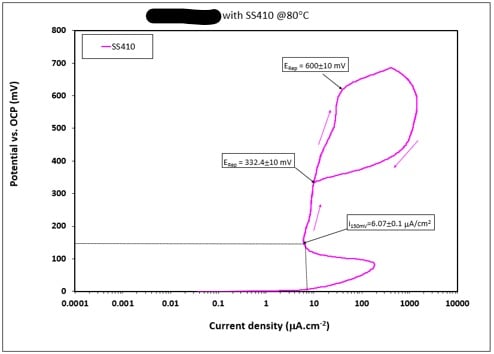 -Ulysses