TJI - Bottom Cord Cracking - Repair?
TJI - Bottom Cord Cracking - Repair?
I recently ripped out the ceiling sheetrock in our basement as we have several things to be done for a remodeling project. After exposing the structure, I noticed one of the TJI's has a long crack in the middle of the span as shown in the picture. The floor above is a kitchen, nothing load-bearing. Kitchen floor is ceramic tile.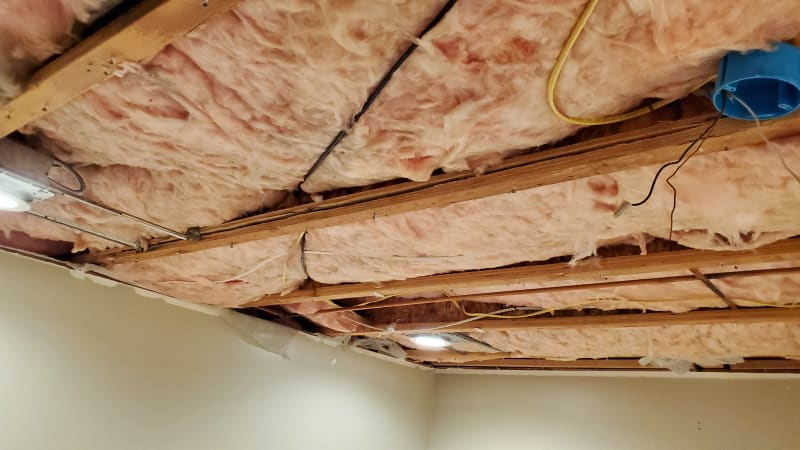 When I observed more closely, I can easily push the bottom cord up with my hands and it appears that the web is still in-tact, no severe deflection. The rest of the TJIs appear to be in good shape, so the issue is completely localized to this single joist. The span is 16-ft. I'm guessing that when the sheetrock was ripped down, the force ripped the bottom cord apart as the sheetrock fasteners were not removed, and the overall joist hasn't failed, per se.
So, the question I propose is can I jack this bottom cord back into place and apply a good adhesive and fasteners to re-secure the integrity of the joist?
Your comments and suggestions are greatly appreciated.