Complex joint accentricity assumptions correct?
Complex joint accentricity assumptions correct?
I am still learning about connection design and everything will be checked by a senior constructor but i have some questions regarding eccentricity's.
It is about the following joint: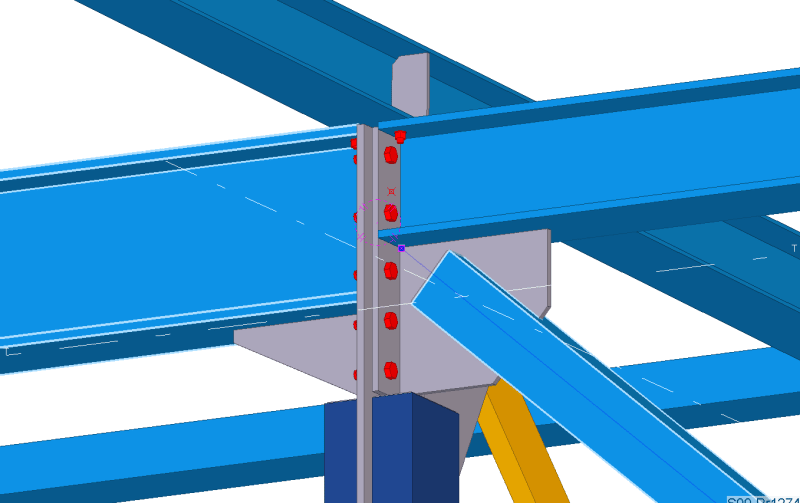 With the following normal forces: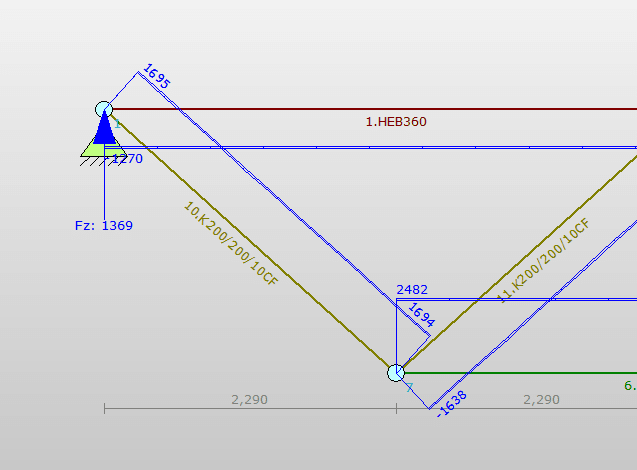 The diagonal is eccentric towards the upper beam of the truss. This will result in a moment of the horizontal component of the 1700 kN.
So the resulting moment is: 1270*0,18=230kNm
If i test the truss to take this moment like this, (and the UC is ok):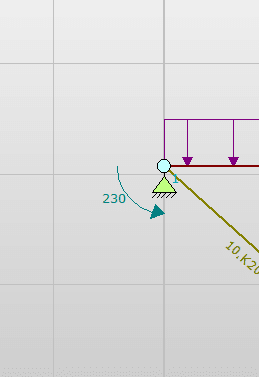 then the moment will be taken by the girder and not the connection?
So like this if i input the forces to FEM software (note that the moment is the opposite direction because this is the internal load of the truss?):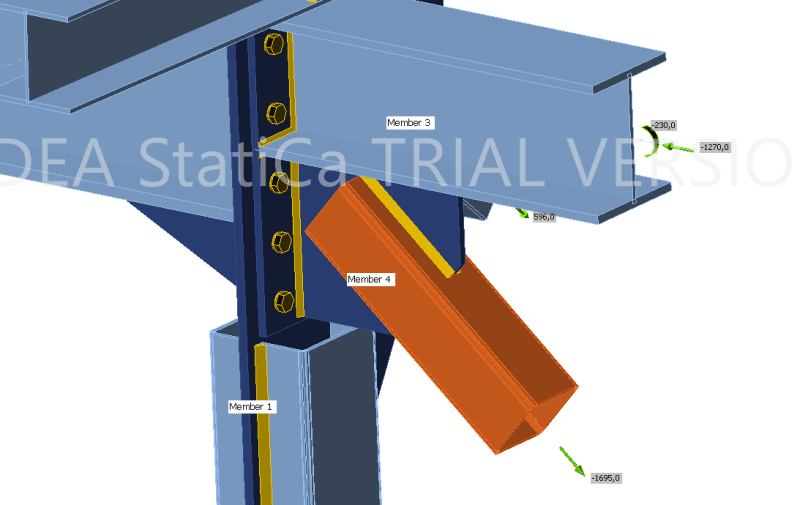 And then i have the same question about the other diagonal thats connected to this joint. Will moment created by the horizontal_load*(height_beam/2) be taken by the upperbeam as an extra moment or will this also go to the connection below? I wil probably move the point up because the plate below is quite stiff in this direction so my feeling is that a bunch of the moment will also add stress to the plate?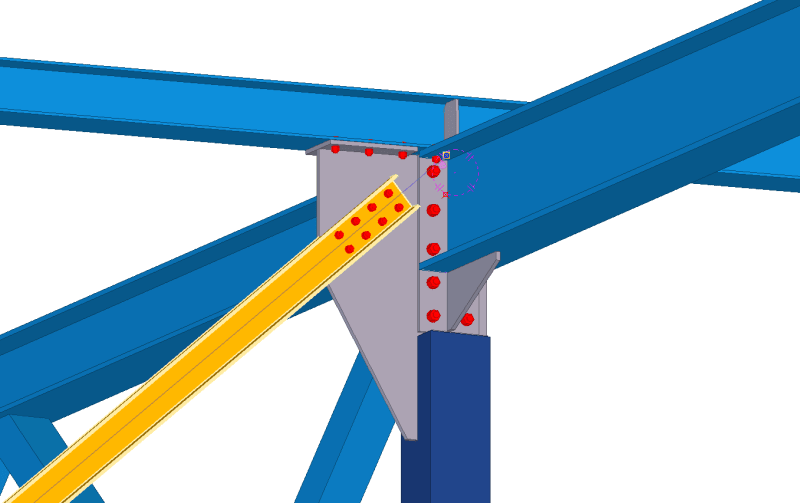 And the result of moving the connecting point up means that the moment goes to the connection where i bolt the beam to the plate?
Thanks in advance :)