steel canopy - anchoring into the existing structure
steel canopy - anchoring into the existing structure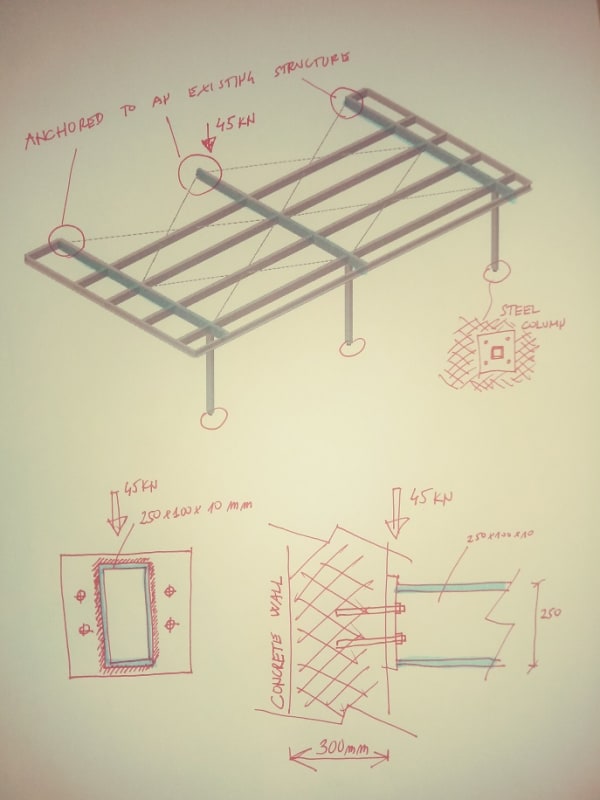 I'm designing pretty big steel canopy next to the existing residental buidling.
I am planning to anchor steel beam (blue in image) to existinc concrete wall.
Since vertical reactions at the end of the beam is quite large = 45 kN I'd like to anchor it as shown in attached sketch. That way I get shear forces only (on the bolts) right? So I have to control welds (beam - plate), bolts (shear) and steel plate (to shear).
Thoughts?
Any other/better solution will be appreciated