Storm and sanitary analysis: Instability of Weir Flow
Storm and sanitary analysis: Instability of Weir Flow
I created an SSA model for my site. The site is next to a creek that is undersized and floods. I have been given a tailwater condition of this creek that puts the upper right corner of my site underwater. We are proposing a detention basin in this corner to provide extra storage capacity and protect a nearby development. I modeled the overland release of this detention basin as a weir. The system seems to work when the tailwater condition is low but with the high tailwater, the weir would start off submerged and stays submerged.
I ran the model a couple times with 1 sec for the time step of the analysis and adjusting the reporting time step from 5 min down to 30 sec and got a fair amount of variability.
5min reporting interval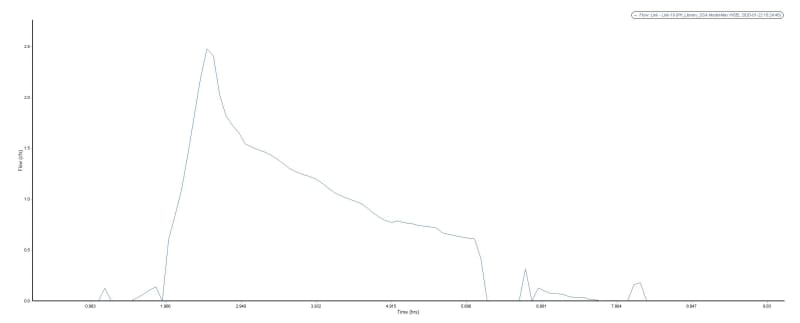 30 sec reporting interval

When I run the model, I notice some instability in the system and it manifests itself near the final weir and outfall of the model. Any idea why this is happening? and how to fix this? Is there a setting that needs to be adjusted for a flooded weir condition? Or is it something else?
See attachments for the snapshot of the other intervals and the SSA model. Thanks in advance for any wisdom you can impart.