Diesel Fuel Injection puzzle.
Diesel Fuel Injection puzzle.
6.9L International Harvester in a Ford 1-Ton.
Trying to troubleshoot a fuel/starting issue. It will always start in less than a single revolution. Next day, 3 months, matters not, except, if it's been more than 2 days it will run for 3 seconds only then die. It will then take approximately 2 minutes of constant floored cranking to start the second time.
This engine has the typical cam driven fuel pump => spin-on fuel filter => fed to center of the fuel injection pump => distributed to each injector => injector cooling/leakage collected at each injector to gravity flow back to the selected tank.
While trying to puzzle out the starting issue I see this baffling fuel line. I don't see it in the factory manuals.
Why would the pressure supply be tapped to the return?! Could this be part of the starting issue?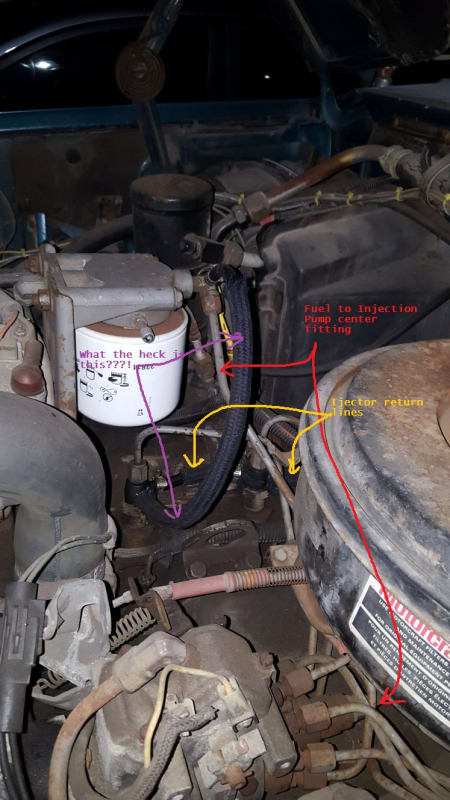 Keith Cress
kcress - http://www.flaminsystems.com