Additional Footing Detailing
Additional Footing Detailing
Hello guys. I need your professional advise regarding this project im working. The project is additional mezzanine and the municipality engr wants to provide additional footing for all the support instead of directly connecting the new columns to the existing subgrade slab(200mm). and this is what what they proposed.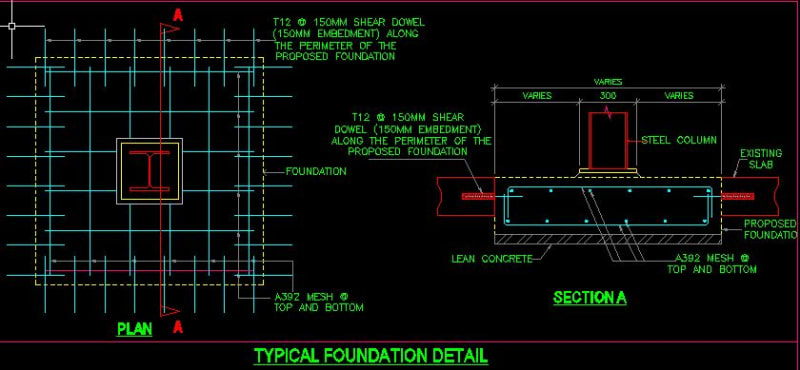 1200x1200x300mm thick foundation.(maximum axial force 300kn)
Question
1) Does top rebars required?
2) Does the new footing should be attached to the exiting slab by shear dowels. and how do you compute for the shear dowel rebars.
3) Is there any code saying that the minimum thickness of the foundation should be 300mm?
Thank you in advance.