I Beam analysis - splitting into half and halving load yields different results to a full beam
I Beam analysis - splitting into half and halving load yields different results to a full beam
Hey guys,
We are trying to analyse the bending of an horizontal I-beam that is attached to a ENCASTRE (fixed) end. Imagine it being bolted onto a wall, and then a point load of 20 kN is applied.
So we are now trying to split the beam in half, and model it on ABAQUS to help with processing time. We would then half the point load to 10kN. Here is a picture of the model on ABAQUS: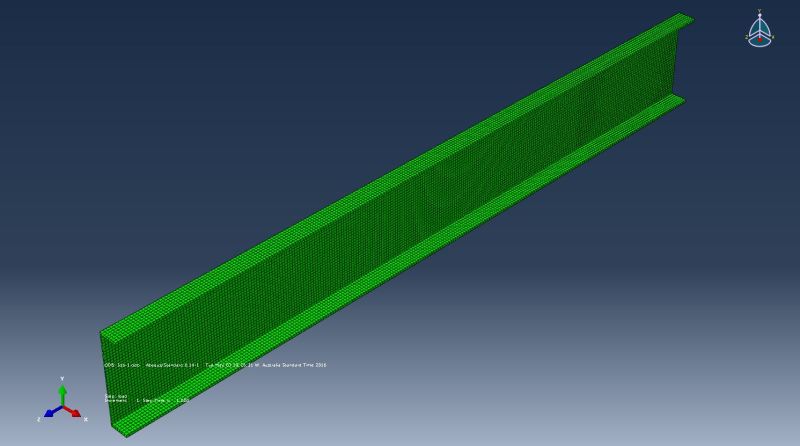 Now here is the full beam on ABAQUS: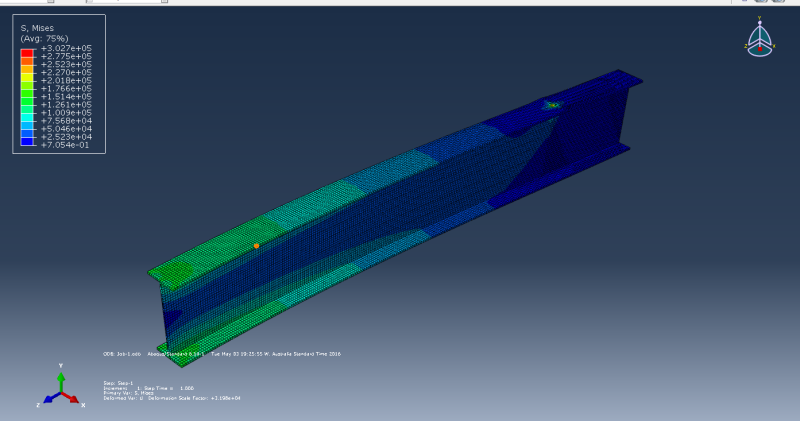 We found that the Mises stress is different- maybe its caused by torsion or eccentricity of the beam? Do you guys have any idea why the results are different and how we can fix it on ABAQUS?
Thanks!