Making a faster mild steel cut - Amada
Making a faster mild steel cut - Amada
I was cutting 6mm mild steel the other day, and the cut was good enough.
Power was only 1100 and speed was 1500.
This was the maximum speed I could run at this power level.
I figured I could rise the power and gain some more speed, but no matter what i did, I could not get a clean cut with higher speeds.
Cutting parameters are:
Feed rate 1500
Power 1100
Freq 2000
Duty 95
Gas Pressure 0.1
Gas Kind 2
Nozzle gap 1.5
Focus 0.0
Lens 5"
Nozzle 2.00
Attached is one picuture with the clean cut at 1500mm/min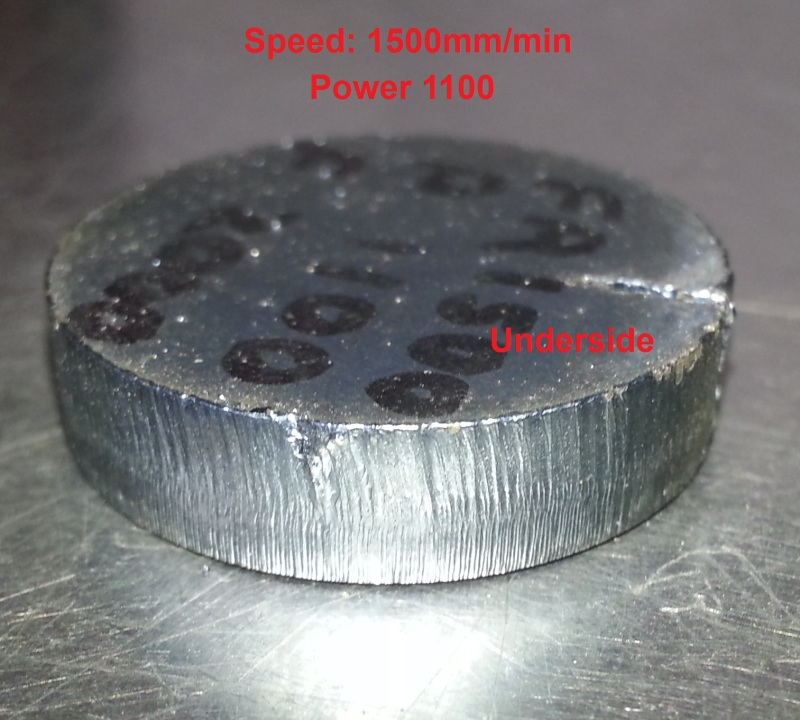 And the other picture with 3 tests at 2500mm/min Power 1500, 1750 and 2000