High Pressure separator Level Control Valve position U/s or D/s a HeatExchanger / Heater in a GOSP
High Pressure separator Level Control Valve position U/s or D/s a HeatExchanger / Heater in a GOSP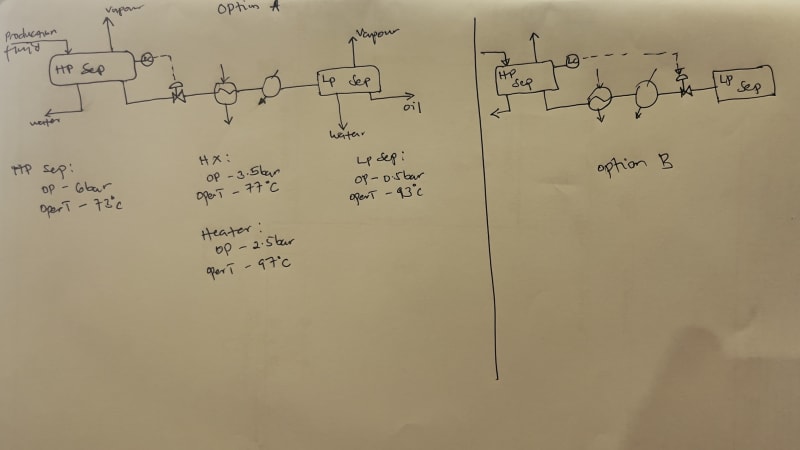 Hello,
I currently have two design proposals I am assessing related to level control of a high-pressure separator. To give context, the oil stream from the separator passes through a heat exchanger (shell and tube) then a crude oil heater to the low pressure separator. Whilst assessing the two scenarios the following is what I could make of the considerations:
Option A of the high pressure separator's level control considers placing the LV upstream the heat exchanger basing on the need for fast response to control the separator level. The assumption made by A is that placing LV downstream the exchanger introduces an additional lag in response as a result of the exchanger and heater units.
Option B on the other hand considers placing the valve downstream the crude oil heater basing on potential for vapor flash if placed upstream and a need to avoid pressure drop to ensure liquid is handled in the exchanger sets and heater. Additionally, there is potential for exchanger thermal shock if the LV, when placed upstream fails which has potential to affect performance.
Given that both options have pros and cons, I am enquiring on your technical expert opinion on the matter.
Thx
Sesq