ETABS- Concrete Wall Pier Large Torsion Output
ETABS- Concrete Wall Pier Large Torsion Output
Hello!
I am working on a concrete podium building 1 story of concrete podium slab over concrete shear walls with 5 stories of CFS shear wall system above.
The building is very narrow, so we have extreme torsional irregularity. Using MRSA for shear wall design
I am using ETABS to get the lateral output for the shear wall design. Wall boundaries are pinned at the base and connected to the modeled slab at the top. When I output the wall pier forces, there are very high torsion forces in the top of pier output.
What could be causing this? How to account for this in design properly? I am using Sconcrete to design the walls themselves- inputting the load output from ETABS.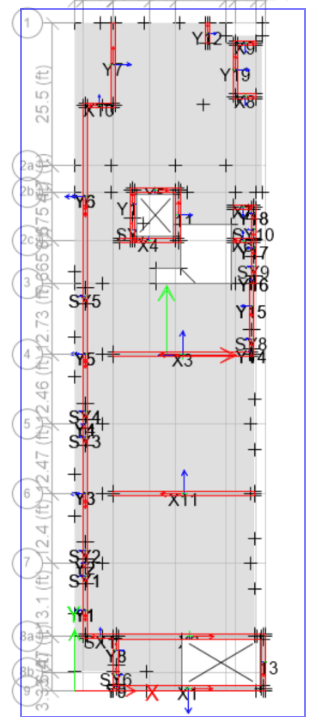 Thanks!