Post Processing - 3D Laminate PCOMPS - FEMAP
Post Processing - 3D Laminate PCOMPS - FEMAP
Hi,
I've started using 3D laminate elements in Femap in order to model a thick carbon beam with important transverse shear load.
I am having trouble post processing stresses in the laminate.
My stacking is the following :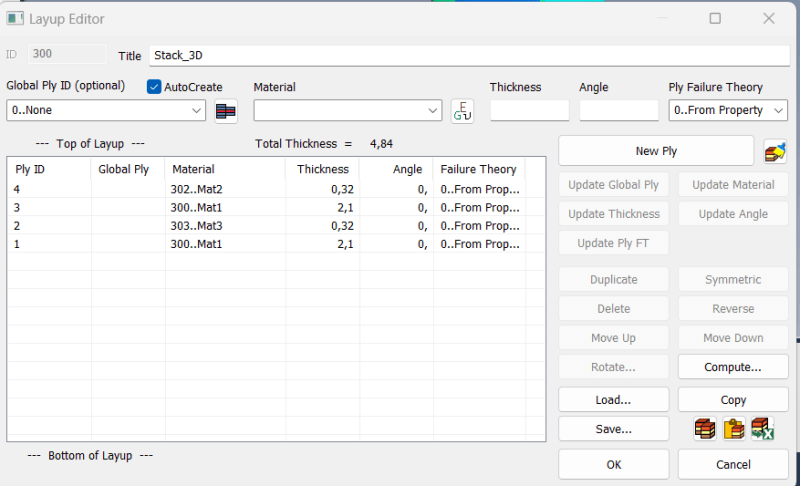 And for the post processing, ply numbers in the stacking and ply numbers for post processing do not match :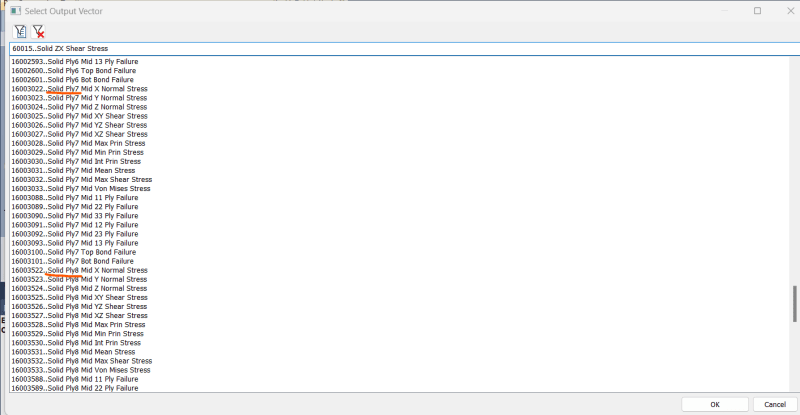 Does anybody know a good way to know in which ply you are post processing? It seems that global plies do not work with 3D laminates (or I'm not using them the right way).
Many thanks for your help,
Pierre