Seismic Torsional Sensitivity - AS1170.4 & NZS1170.5
Seismic Torsional Sensitivity - AS1170.4 & NZS1170.5
It's common for modern commercial buildings in Australia to have an offset core to allow greater open plan flexibility. The mode shapes of such buildings usually demonstrate torsional behaviour, especially within the first two modes.
Example:

I know many international codes will penalise you for these torsionally dominant lateral stability systems, usually restricting the ductility factors such that an elastic design (Mu=1) is adopted. However, from what I understand AS1170.4 is silent on this and technically allows higher ductility levels (eg Mu=2).
However, NZS1170.5 has a clause that helps to quantify whether or not a building is torsionally sensitive. If your building is found to be irregular / torsionally sensitive you must scale the RSA base shears up to equal ESA base shears. But I can't see that it restricts the use of Mu>1.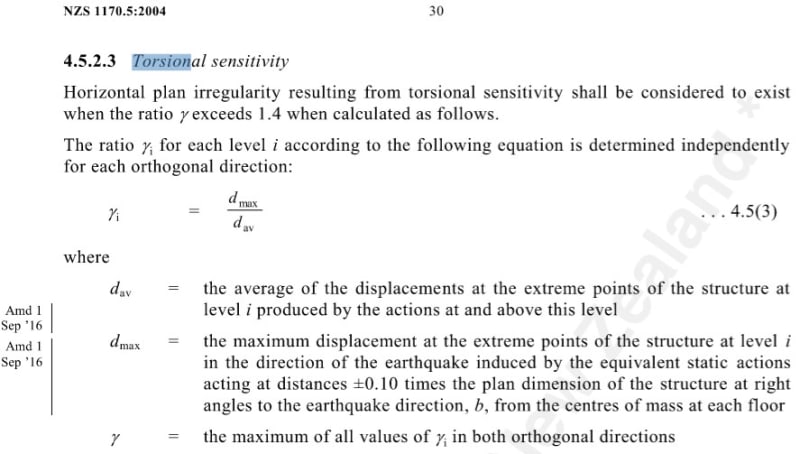 I'd be keen to hear what other AUS/NZ engineers are adopting in these scenarios.