Line Forces and Line Moments For Battelle's Structural Stress for Fatigue
Line Forces and Line Moments For Battelle's Structural Stress for Fatigue
All,
I'm trying to verify Battelle's structural stress method by Dong for shell elements. For a start, I'm doing a quick calc on a spreadsheet before diving into an APDL script. Is there a way to estimate or hand-calculate a value for structural stress and can membrane stress be negative as in the example provided? Of course, since membrane stress is the average value through the cross section, it should be positive. Also, is this calculation a futile effort as the Battelle Structural stress method is patented and not available outside software addons like FE-Safe/Verity?
Note, the tables are nodal forces/moments scoped using ENFOVECTORS/ENMOVECTORS in the local coordinate system.
Model: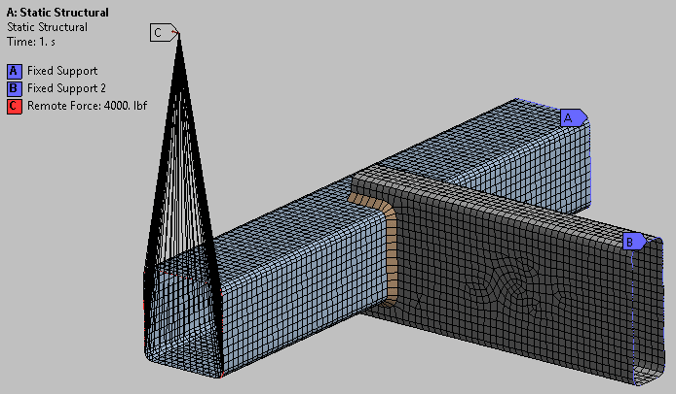 Nodes/Elements: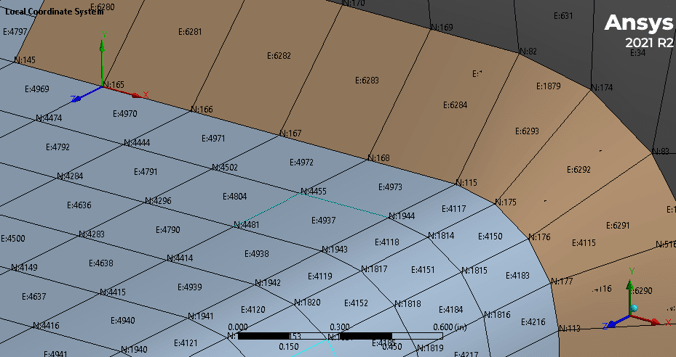 Line Moments for Element 4970:

Line Forces for Element 4970:

Ref: Selvakumar, P., Hong, J.K.Hide, Robust mesh insensitive structural stress method for fatigue analysis of welded structures, Procedia Engineering, Volume 55, 2013
Thank you.