Question on Levenspiel Plot
Question on Levenspiel Plot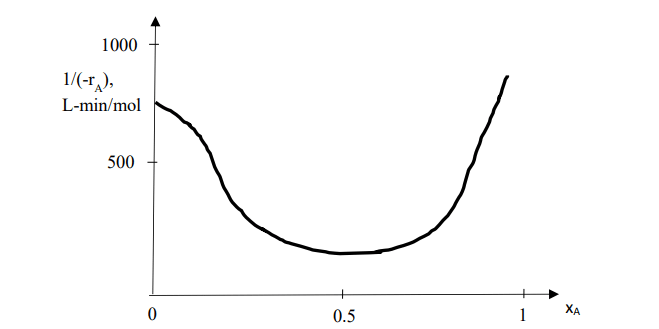 Hello, how can i calculate the volume of CSTR, PFR and Batch reactors with the given levenspiel plot at conversion of A of 70%? with known FA0=45 mol/min.
I think the CSTR volumen can be calculated by just getting the value of 1/-rA for the XA=0.7 in the plot, then doing V=FA0*(1/-rA)*0.7.
But what can i do for the PFR and Batch reactors?
Thanks