Hello all, Working on Pile found
Hello all, Working on Pile found
Hello all,
Working on Pile foundation substructure. I have determined total lateral force in X and Z directions acting on the group of piles.
Was provided 1" deflection and 3" deflection lateral resistance by Geotech with a P multiplier of 0.8. Is it Geotech's responsibility to incorporate the correct P multiplier in the L pile based on pile layout? I think based on the layout and AASHTO table, the p multiplier will be less than 0.8 for my layout.
1st question - Can I take the avg. P multiplier for Row 1 and 2, provide it to Geotech and then compare the resistance of a single pile provided by Geotech against a load on the single pile?
2nd question - Geotech provided lateral resistance for pinned and fixed conditions. The general rule of thumb is to embed the pile 2.5D into the cap to make it a fixed connection. Is there any design or calcs I can use to determine the embedment into the pile cap for the fixed condition since my cap cannot accommodate 2.5D? Also, I used RC pier for analysis and the software cannot define fixed conditions at the Pile head. Will there be additional moments I need to add to the pile due to fixity?
3rd question - If I decide to use 3" deflection lateral resistance, does that mean my pile needs to be able to withstand moment due to 3" deflection?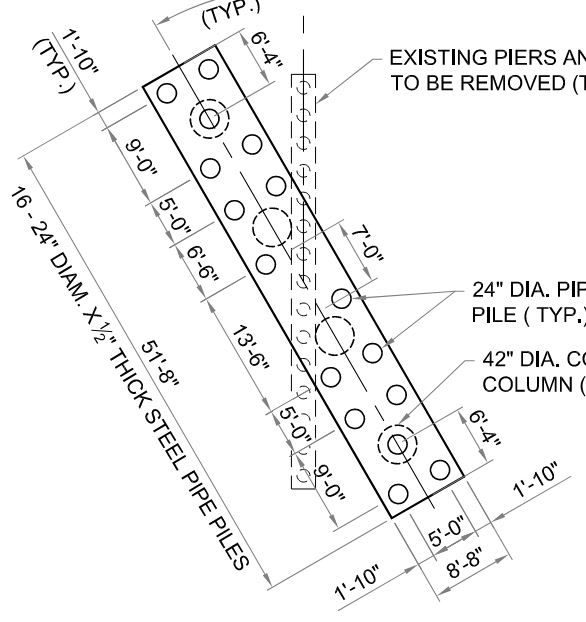 Sorry for long post and Thanks in advance.