Epoxy behaviour
Epoxy behaviour
Hi all!
Suppose you have a cannister with the following cross section: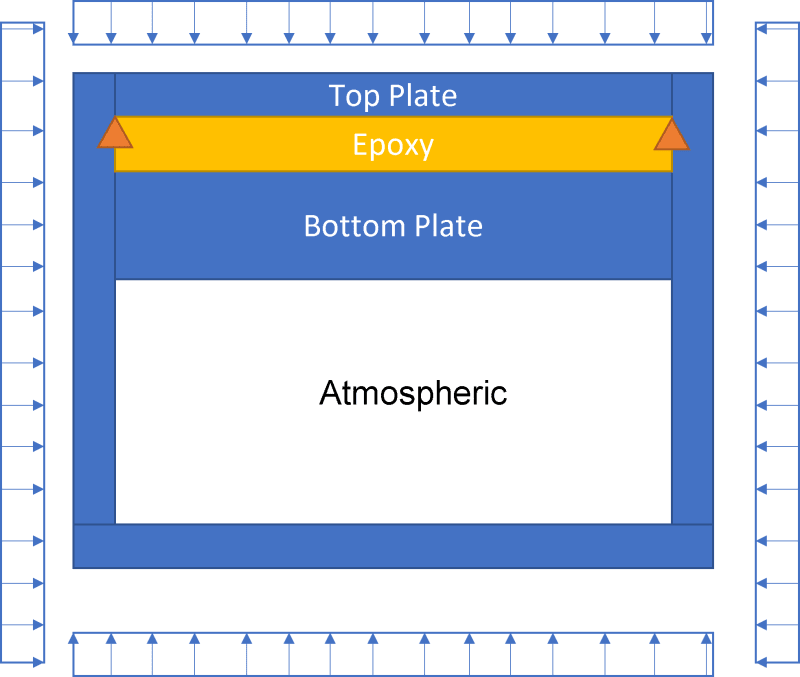 The cannister is subject to hydrostatic pressue, that will deflect the top plate (assume simply supported) My main concern is excessive deflection of the top plate.
I'm curious how the epoxy will behave over time, given that there is little to no volume for the epoxy to escape to. Are there any effects that will change the volume of the epoxy?
The epoxy layer is 5-10mm thick
As I understand it:
- Epoxy will creep over time, which is basicly a reduction in Elastic Modulus
- The Elastic Modulus is also sensetive to temperature (in my case up to 80degC)
The only paramter I can think of that could change the volume is the poisson's ratio? is this ratio subject to creep/temp. effects?
What will be the consequence if the yield strength is exceeded for enclosed epoxy?
Any thoughts will be appreciated :)
Regards
Siggi