Formula help Please
Formula help Please
In the image below, I need a formula I can put in column D.
D1 Formula would take F1 and find its match in the same column, then return contents of the H in the same row as the match.
Example: So D1 formula gets F1. Finds its match in column F, which happens to be F10. It returns H10.
Obviously there will be many more ID numbers in D and H, and the numbers will be a lot more jumbled.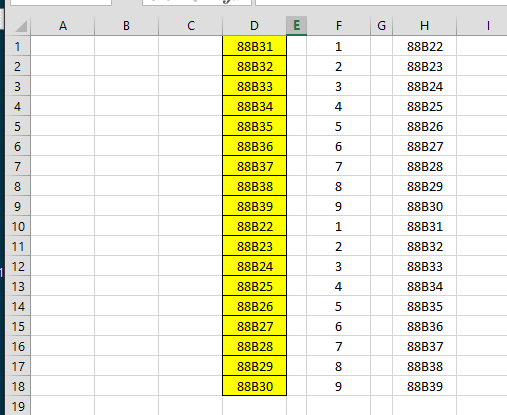 Ken
www.OneGodLogic.com
My brain is like a sponge. A sopping wet sponge. When I use it, I seem to lose more than I soak in.