Fracture Mechanics In Ceramic Plate
Fracture Mechanics In Ceramic Plate
Hi!
Suppose you have a case like this: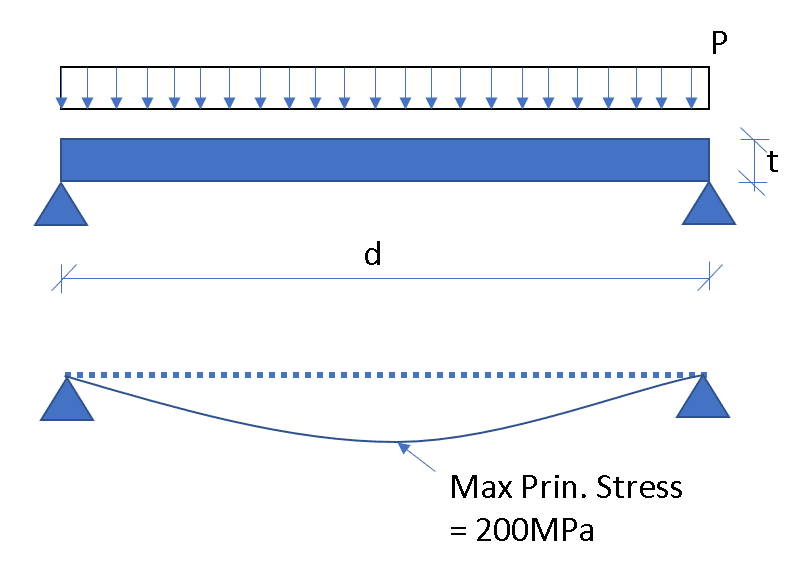 A simply supported ceramic disc under uniform pressure loading
I am wondering the best way to determine the suitability of the ceramic, and thought I would compare the fracture toughness K_I with K_Ic
However, the geometry factor "Y" and crack size "a" eludes me
K_I = Y*sigma*sqrt(Pi*a)
How is the "Y" determined?
In the absence of a measured "a", what can I assume/do?
What is the correct sigma? Principal stress?
I did a simple linear FEA (assuming isotropic material E = 510GPa and nu = 0.28) to get the stress as indicated above.
Any thoughts on "Y", "a" and "sigma"?
All literature i can find illustrate basic shapes and in-plane tension
Regards
Siggi