NonSynchronous Vibration at Vertical Cantilever Pump
NonSynchronous Vibration at Vertical Cantilever Pump
Hi all,
We got high vibration on 1.66X shaft speed of a vertical cantilever pump (at 2250 cpm). The RMS of Motor NDE bearing is 13 mm/s (being the highest). The motor is variable speed with rated of 1475 rpm. During the measurement the speed was 1349 rpm. Any thoughts on why this is happening? This has been a steady problem since a long time. But it is not detected with online vibration of DCS because they only measure the RMS on pump DE bearing horizontal. For more detail, I attach below the spectra.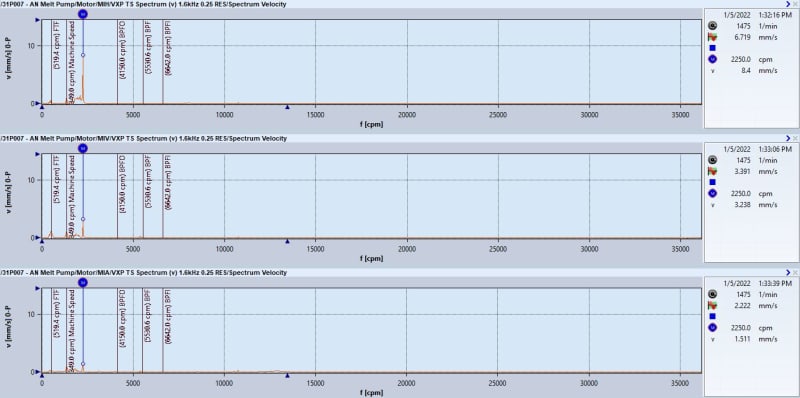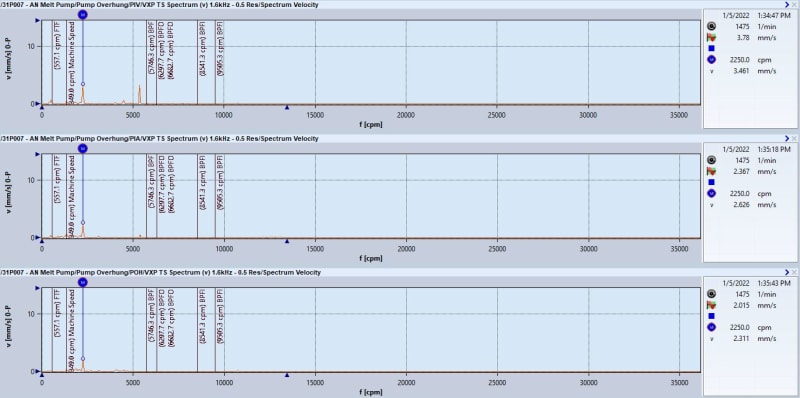 The time waveform: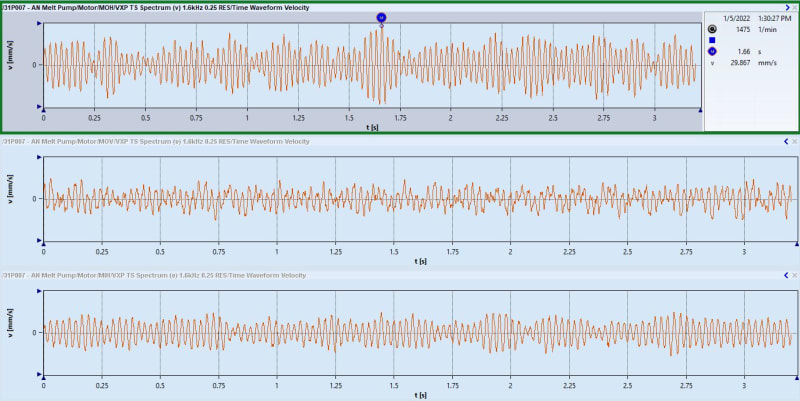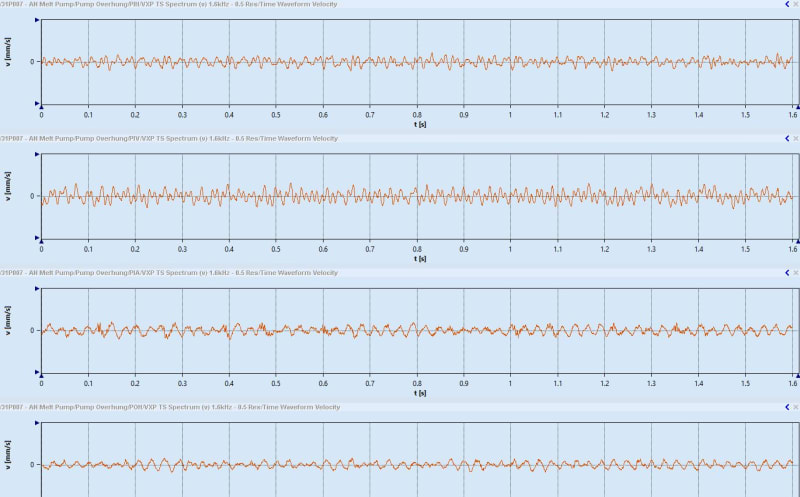 The picture of the pump itself: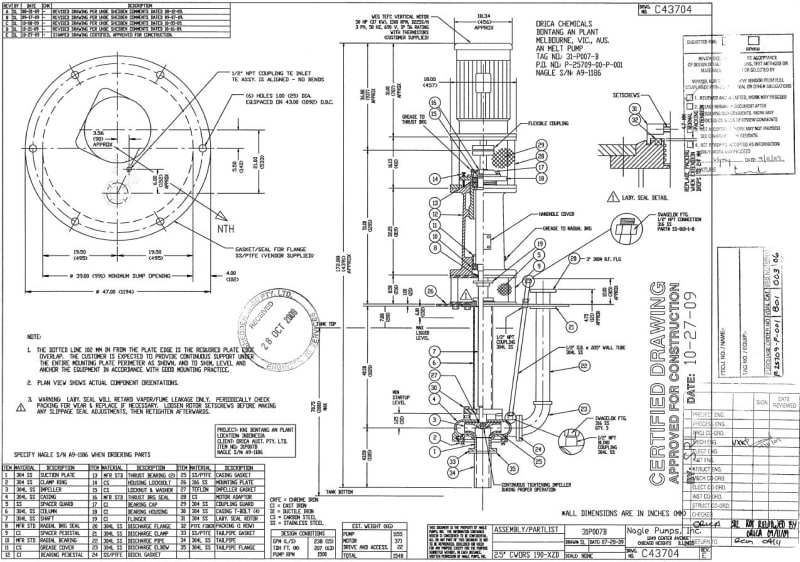 Looking forward for any thoughts and advices.
Best regards,
Yosep