On & Off switching mechanism required
On & Off switching mechanism required
Hi guys.
I am using the following driver to control a BLDC motor.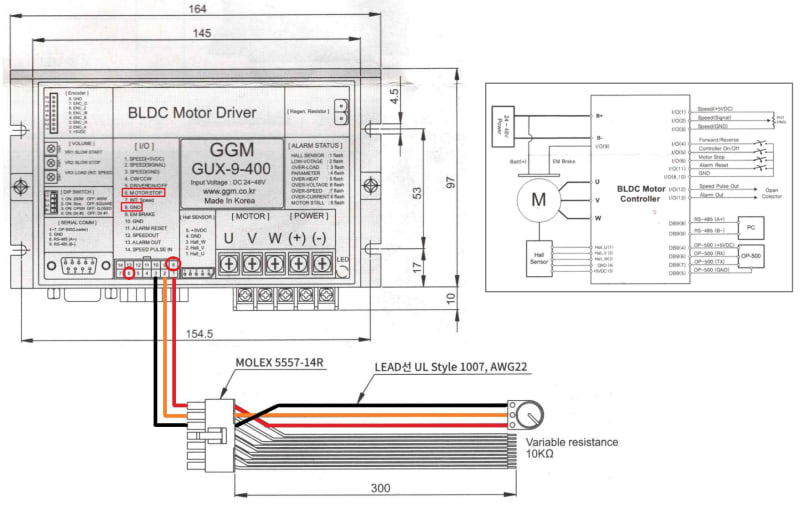 I use 10k ohm variable resistor to control the speed of my motor and I should be able to hold the motor at a certain position with heavy loads. To do that, the manufacturer of the driver told me to connect pin 6(Motor Stop) to pin 8(GND) when the variable resistor is at its lowest(Motor stop and hold the loads) and disconnect pin 6(Motor Stop) from pin 8(GND) as soon as the variable resistor is rotated.
What is the best and simplest way to connect and disconnect pin 6 with pin 8 according to the variable resistor rotation?