A query on EN 13121-3 about conocal ends (European code for FRP tanks and vessels)
A query on EN 13121-3 about conocal ends (European code for FRP tanks and vessels)
Hi
In chapter 10.4.4.2.2 has 2 variant:
a) for short conical shells - L < 6*Dm
and
b) for long conical shell - L > 6*Dm
And has Figure 7, but i dont see L and Dm: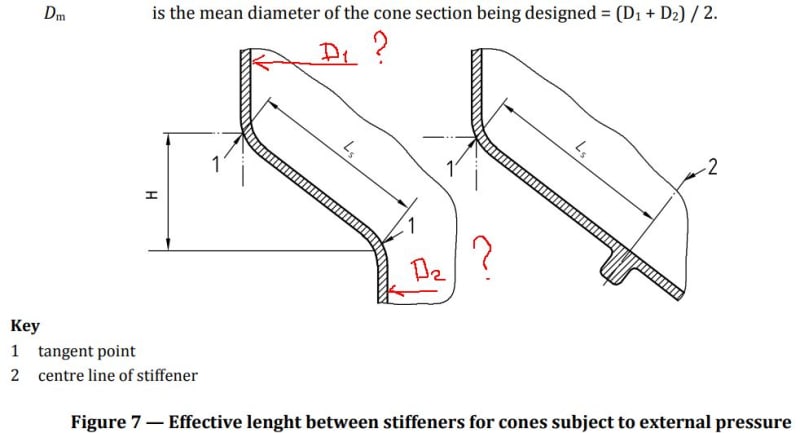 Ok, i think D1 and D2 a draw red pen, so Dm = (D1+D2)/2
What is L? L=Ls? Where i can find L value? L is all length/height of tank?