Kindly advise on Pre-Action System
Kindly advise on Pre-Action System
Dear Experts,
The diagram below depicts the proposed single interlock pre-action (+dry pendent, as directed by project consultant) for a cold storage area.
The detection portion is handled by the VESDA system. (The pre-action system does not have a control panel)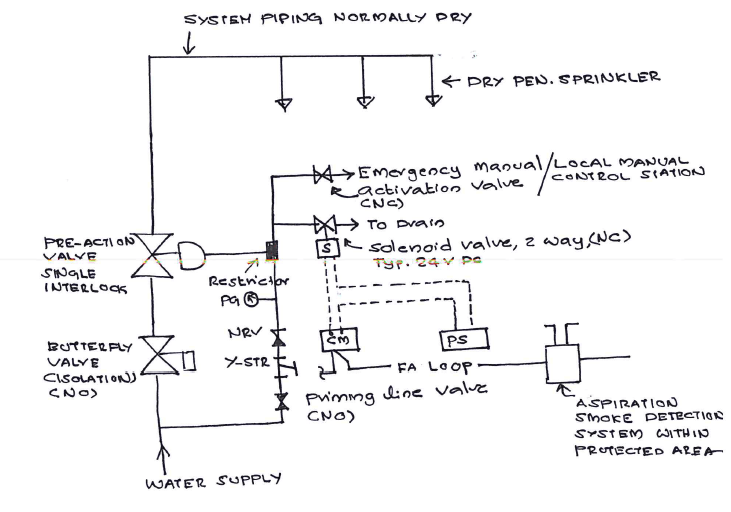 Kindly take a look at the scheme and give me your valuable feedback and suggestions.
Thanks in advance.