Balanced vs unbalanced pool solar collectors?
Balanced vs unbalanced pool solar collectors?
I have a question regarding rooftop pool solar collectors that I would be interested to hear your opinions on. (I'm a structural guy and am a bit out of my depth on fluid mechanics.)
Basically, is it worth balancing your rooftop collectors?
See attached images for what I'm talking about: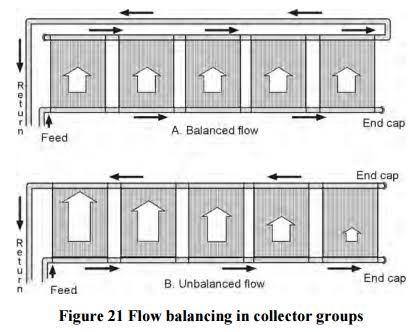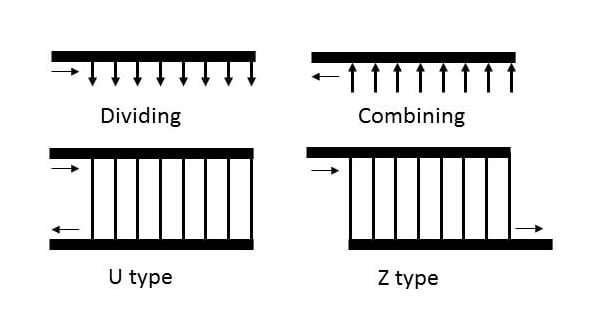 I'm about to replace mine, and am wondering whether to bother with balanced plumbing this time around. I have a balanced system at present and it's annoying having an extra pipe looping back. I'd prefer just the two pipes.
The system is 40mm header pipes, 7m long, with 168 of 6mm ID tubes, each 20 metres long (10m out and back).
My instinct it that the resistance of the 20m long 6mm tubes is so great compared to the short lengths of 40mm header tubing that the flow will balance itself pretty well across all the tubes regardless. The white arrows in figure 21 seem like an exagerration to me. But I am not a hydraulic engineer.
Let me know what you think.