Bracket Design Help!
Bracket Design Help!
Hi everyone, first time post & first time on the forum - (Im not a mech. eng.)
I need a bit of help with a bracket design....
The images below show a bracket which will support a camera to inspect parts on a production machine. The bracket assembly needs to pivot about bearing A.
The total estimated weight of the bracket assembly is about 2.4kg .(uniform dist.)
The concern I have is that the bracket assembly will droop or tilt about the bearing A pivot point due to the weight and small support area of bearing A.
-Ive considered the following ;
a) larger flange bearing to provide better support
b) tight tolerances to reduce any sag or slack in the hinge
c) increase flange thickness on bearing A to increase the distance between parts 1 & 2 (image 3)
Could anyone offer any other ideas regarding the bearing and pivot point.
Its going in a food production environment and we cant use normal ball bearings
1)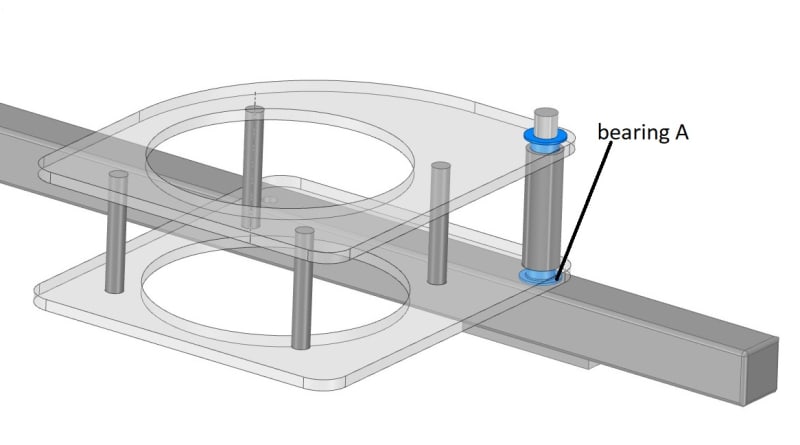 2)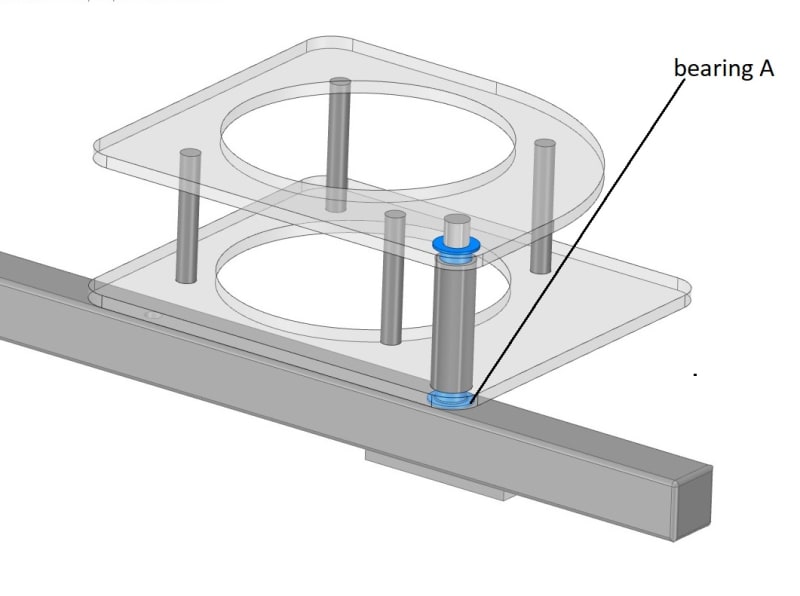 3)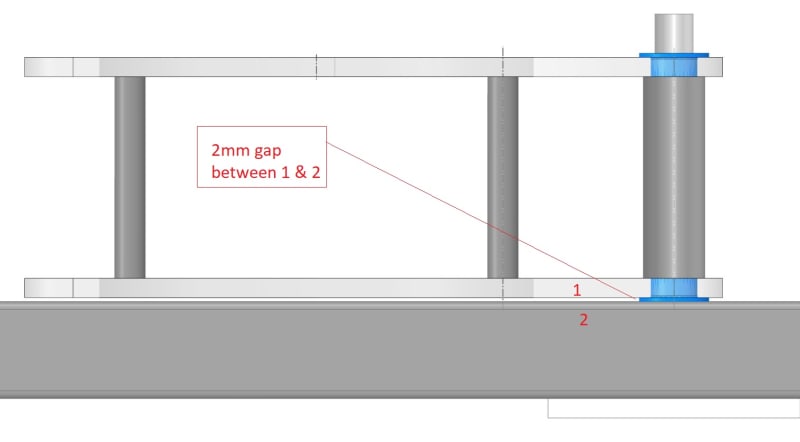 thanks
Will