European Energy Crisis
European Energy Crisis
The energy crisis looks like it's going to develop into a full-blown catastrophe, yet there is very little media attention. For those not aware, natural gas & electricity prices are at record levels and we're only one week into the "heating season".
UK gas prices reached £4/Therm, equivalent to $54/MMBtu (no I didn't misconvert that, but I'll understand if you feel the need to double check).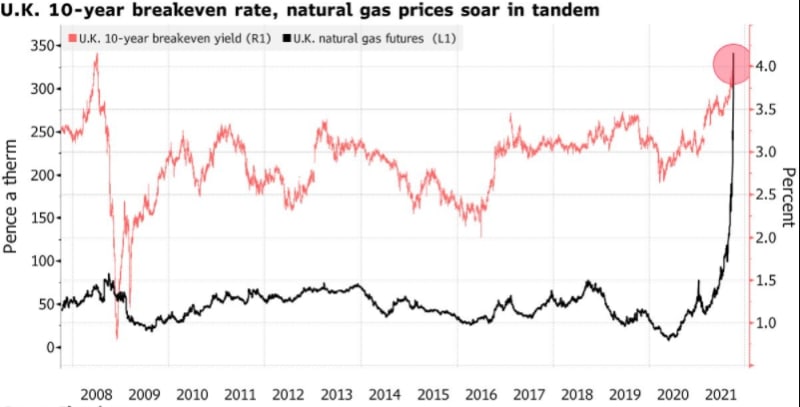 Electricity prices
are at astonishing levels right across Europe.
Ireland seems likely to be the first to fail as they're at the end of the gas supply chain and currently have the
highest electricity prices
.
This winter Europe will be at the mercy of the weather, mild & windy and it may be ok. But if it's cold, the level of disaster coming is hard to conceive.