Earth Anchors
Earth Anchors
Hi,
Looking for these (photo below) typically used by utilities for bracing utility poles. Can anyone suggest how to get these in Alberta, Canada?
The obvious suppliers have stopped carrying them (Anixter, EECOL, Westburne, Graybar, Acklands Grainger, etc.) Others have gone out of business.
Maybe I'm missing something else that's obvious. Any ideas?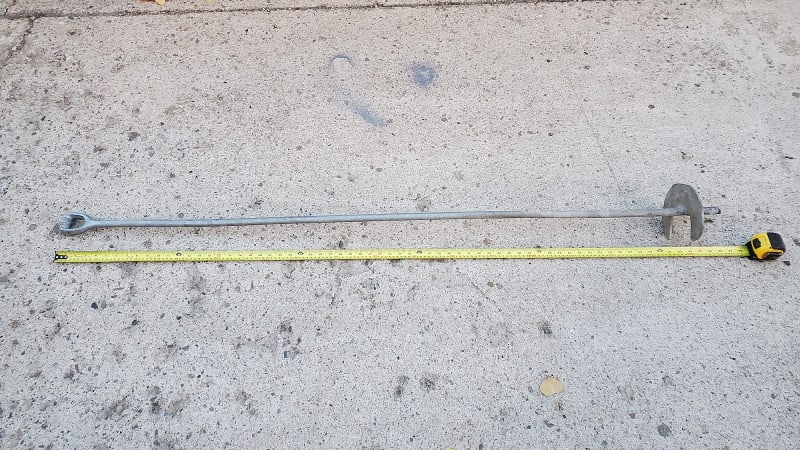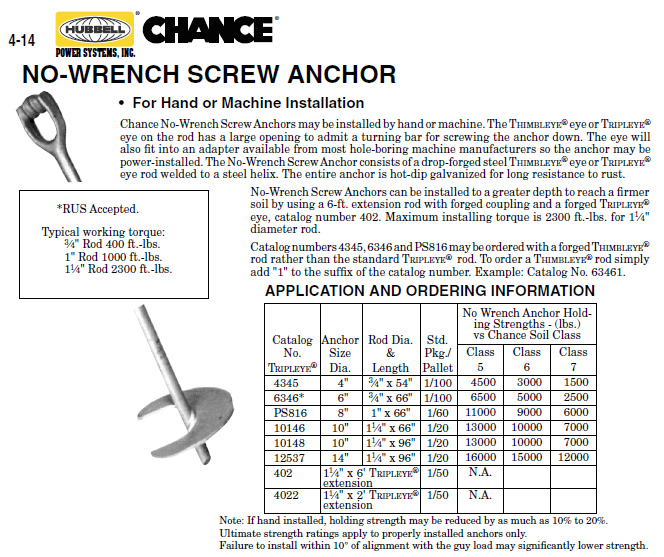 In case it needs to be said, I'm looking for
any
earth anchor that can offer more than 4000 pounds when installed in sandy soil, so if you know of an alternative to Hubbell, please speak up. The catalog page is just an example of what worked before.