Plate yeild line theory
Plate yeild line theory
HI everyone,
I'm struggling to design cross braced frame connections. I would highly appreciate if someone could explain the design steps and how to determine the plate thickness using plate yield line theory.
The brace members are SHS square hollow section and the collector is 250PFC channel beam.
Each brace is subjected to 60kN tension force.
Connection: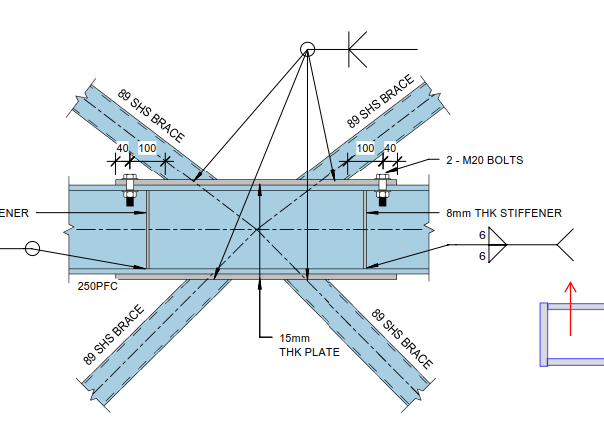 Thank you