MSC ADAMS VIEW and SIMULINK: breaking joint
MSC ADAMS VIEW and SIMULINK: breaking joint
Hi guys
i am simulating a system consisting of a scara robot and elastic fingers. Finger joints work with springs and force, scara robot works with motions.
I have problem when control in simulink. Without fingers, the robot worked as expected. When there are fingers, the rotating joints of the scara robot work causing the knuckles to break. The system only works when the joints rotate very very slowly.
Can you give me a solution to fix it?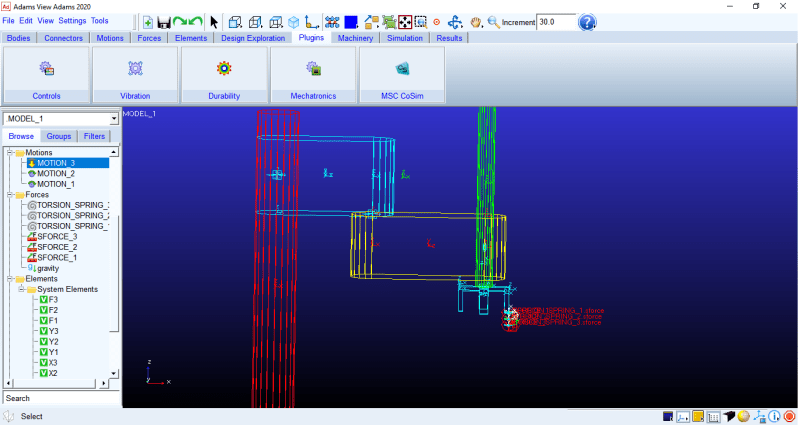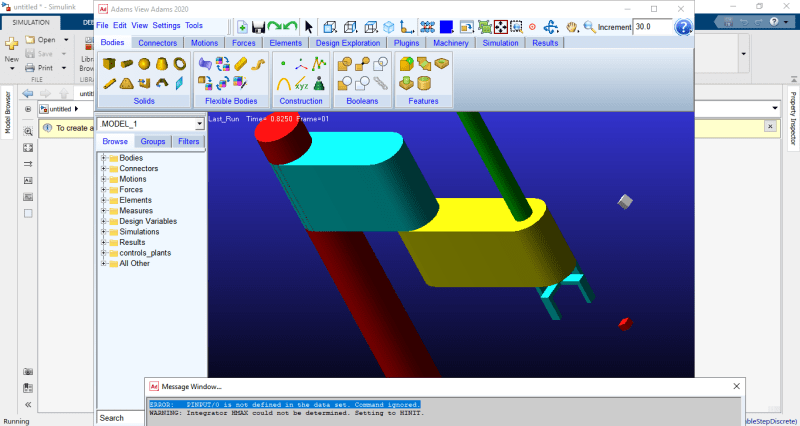 ~~haruka~~