Uneven heating on HVAC heating coil (air-water HEX, copper fin tube)
Uneven heating on HVAC heating coil (air-water HEX, copper fin tube)
We have a air-hot water heat exchanger on an Air handling unit that has uneven heating. Attached photos explain the situation.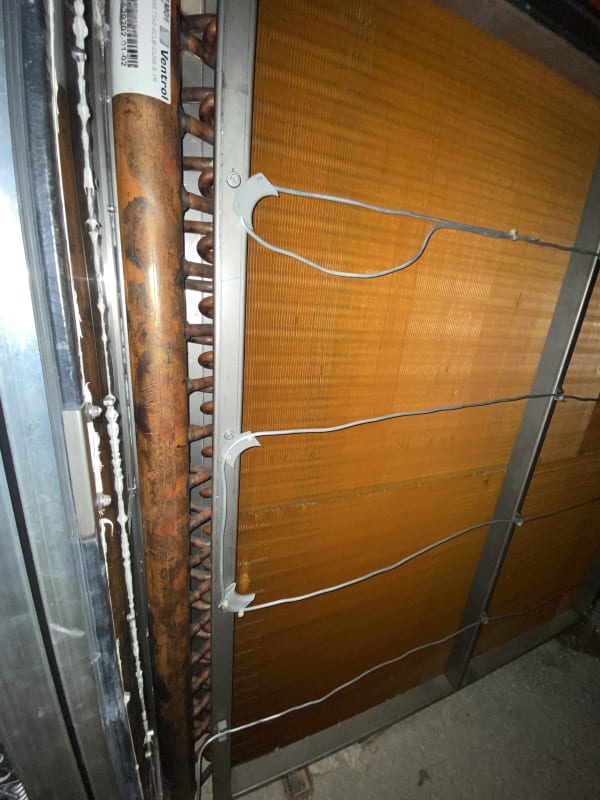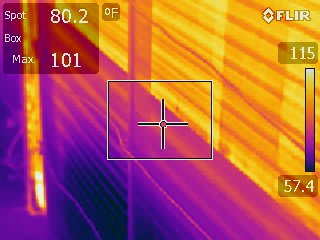 The coils are made of copper. The air handlers use 100% outside air. The IR photos show that when the valve opens hot water fills up the supply header but does not flow into the tubes at the bottom half of the coil. During our investigation, we opened the control valve at 10% increments and noticed that until the valve open % is greater than 35%, there is no flow into the tubes at the bottom half of the coil. The IR camera picture was taken when valve was open 25%.
During cold outside air conditions, the reduced flow through bottom part of the coil leads to freeze stat trips and AHU shutdown. We have cleaned and blowdown the water side of the coil multiple times to remove any debris, but the uneven water flow still remains.
The coil manufacturers have not been helpful so far in solving the issue. Has anyone seen a similar problem in heating coils and if so share what the source of the problem was and the solution adopted?
Thanks