Electrical noise from VFD affecting Temperature Probe
Electrical noise from VFD affecting Temperature Probe
Firstly, I have no idea if I am posting this question in the correct forum, hopefully it's correct. Secondly, I am not an engineer in anyway. I have an issue with EMI from a 3 phase 480v VFD affecting a shielded temperature probe and was hoping somebody on the forum might be able to offer some advice on how to solve my issue.
If I leave the temp probe hanging in the air then the EMI has no affect on the temperature reading. However, as soon as I put the temp probe into the water I start getting temperature spikes. If I only needed to measure the air temp things would be fine, sadly this is not the case.
Does anybody have any ideas on how I might fix this issue? I have ordered some ferrite rings to install on the output side of the VFD. Also, I tried placing a small metal rod in the sump and grounding it with a wire but that hasn't helped.
Any help/advice would be greatly appreciated.
You can see the red temp probe in this image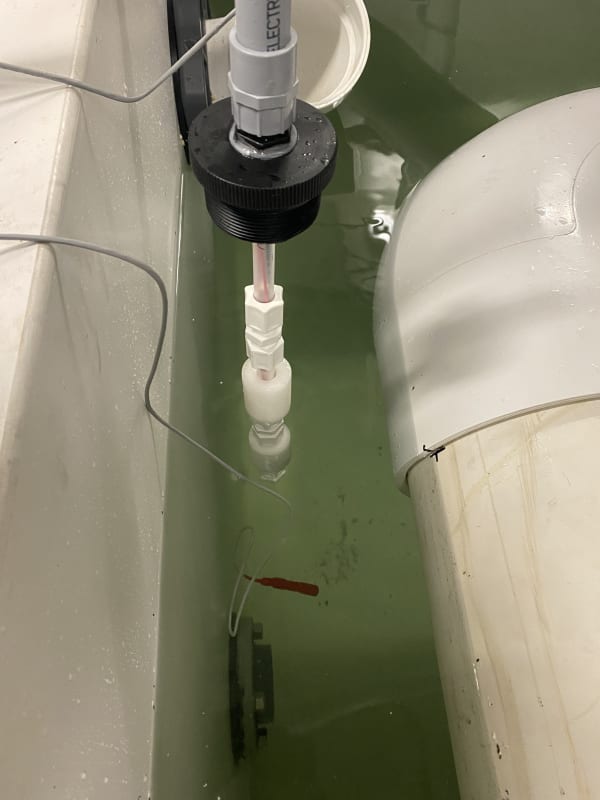 Position of VFD relative to temp probe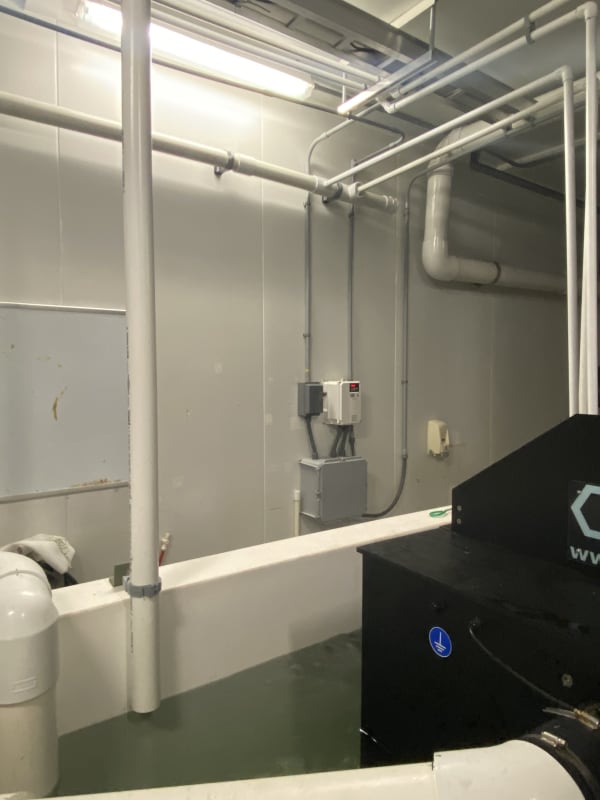 Graph showing temp probe in and out of the water.