G3 surface condition for a nose cone - help
G3 surface condition for a nose cone - help
Hi there,
I am trying to model a nose cone/end surface with G3 surface conditions (as shown in the image below/ZIP file of model attached). I am using PTC Creo 7.0.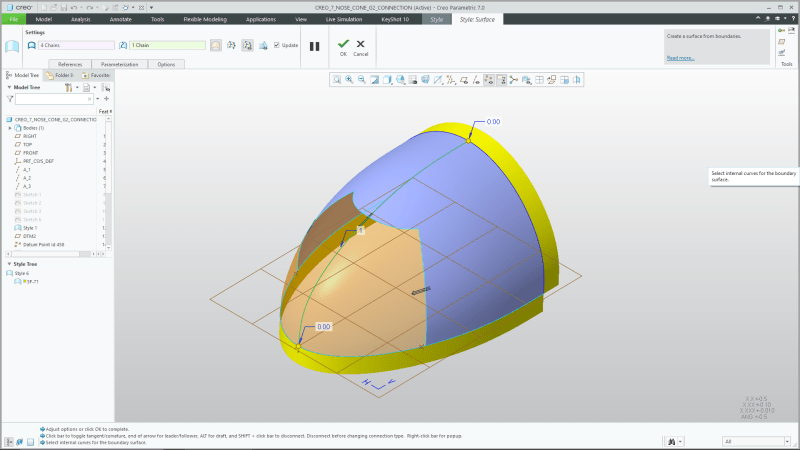 https://files.engineering.com/getfile.aspx?folder=...
I have sketched a number of reference lines to control the length/width/depth of my surfaces, as well as adding ribbon surfaces. All of the spines in style have G3 end conditions (including the internal influencing spline). I am seeing the error reference a lot:
"The cross curves are not connected with the same continuity as the connection"
I am not sure what this error message is referring to or how I should be modelling this feature to achieve a G3 surface? If you can help me out, I would really appreciate it!