Position tolerance relation to datum inside face of hole
Position tolerance relation to datum inside face of hole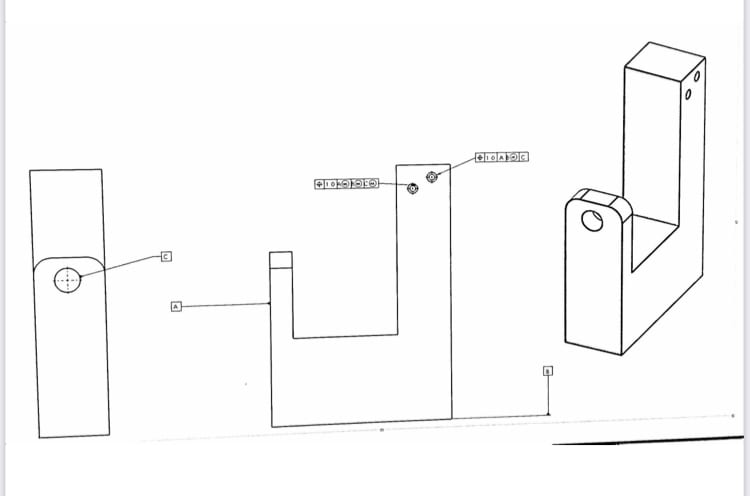 I have a part with three holes, with a diametric 1 mm positional tolerance defined at datum A, B, C for the two top holes.
I am having difficulty seeing how the tolerance is applied to datum C , being the inside face of that hole?
Datum A and B are clear to me, I.e., can vary diametrically 1mm from datum A and B.