Adams Insight factor
Adams Insight factor
hi
i'm trying to optimize the front suspension bushing stiffness constituents in a full vehicle model in adams/insight?
when i look into the factors of the said bushing i can't see the stiffness factor. the image is as below: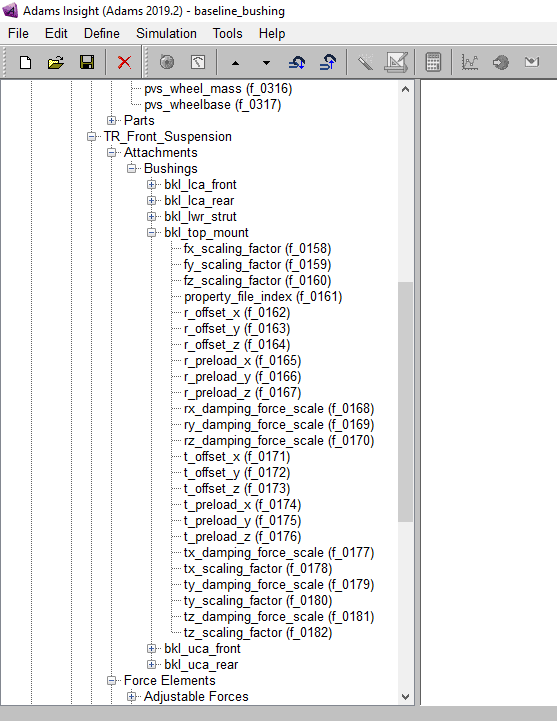 how can i do that?
how can i optimize the bushing stiffness or the spring stiffness in adams insight?
how should i define that variable and what kind of variable should i define for adams/insight???
please help